This Grilled Pizza Is A Rock Star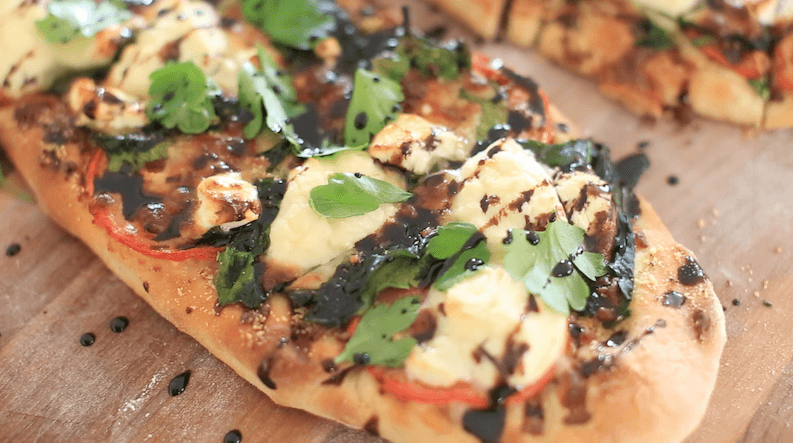 There are not enough glowing words to describe this Grilled Pizza.
You can do this!  I think the only hard part would be making the pizza dough.  But as you can see, Byron makes it look easy.  You don't need a special pizza oven or stone either.  Just grill your prepared pizza dough on both sides on a stove grill pan.  Then you have the fun part of putting all sorts of delicious goodies on top…like basil, tomatoes, fresh ricotta and goat cheese and popping in the oven.  And the final touch of the  balsamic reduction really adds to just how great it looks too.
Go for it, if  you love pizza and want to dazzle yourself and friends with this off the charts dish.
See page two for the ingredients but be sure to watch the video for the technique and written instructions shown right on the video.