Beth's Fancy Mac & Cheese Is Five Star Delicious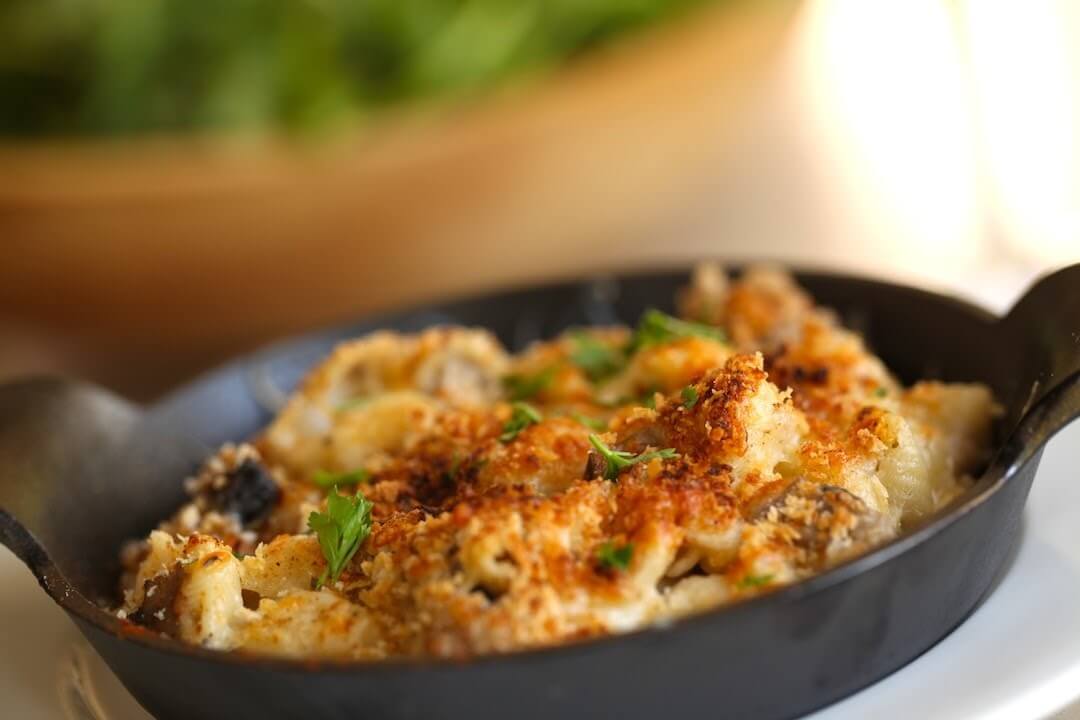 |
Beth's Fancy Mac & Cheese brings this traditional comfort food to a whole new level.
This is a 5 star makeover of what you have come to expect with Macaroni and Cheese.  Yes, we all love Mac & Cheese and could probably eat it at least once a week.
However, until now, I have always thought it would be too casual to serve at a dinner party.  Well, happily, Beth's Fancy Mac & Cheese changes all of that.  For starters, she adds Italian sausage, Portobello mushrooms, Italian cheeses and seasonings and so much more.
I love that she serves these in individual au gratin dishes and places each of them on individual dinner plates.  Of course, that's a good idea since the casseroles are just hot out of the oven.  However, it also gives them a more sophisticated dinner party look.  Since macaroni and cheese is a rich dish, serving it with a light salad complements it perfectly.
Serve this yummy dish at your next dinner party and be prepared for lots of compliments.
Please click on page two for ingredients and instructions.