Succulent Slow Cooker Beef Pot Roast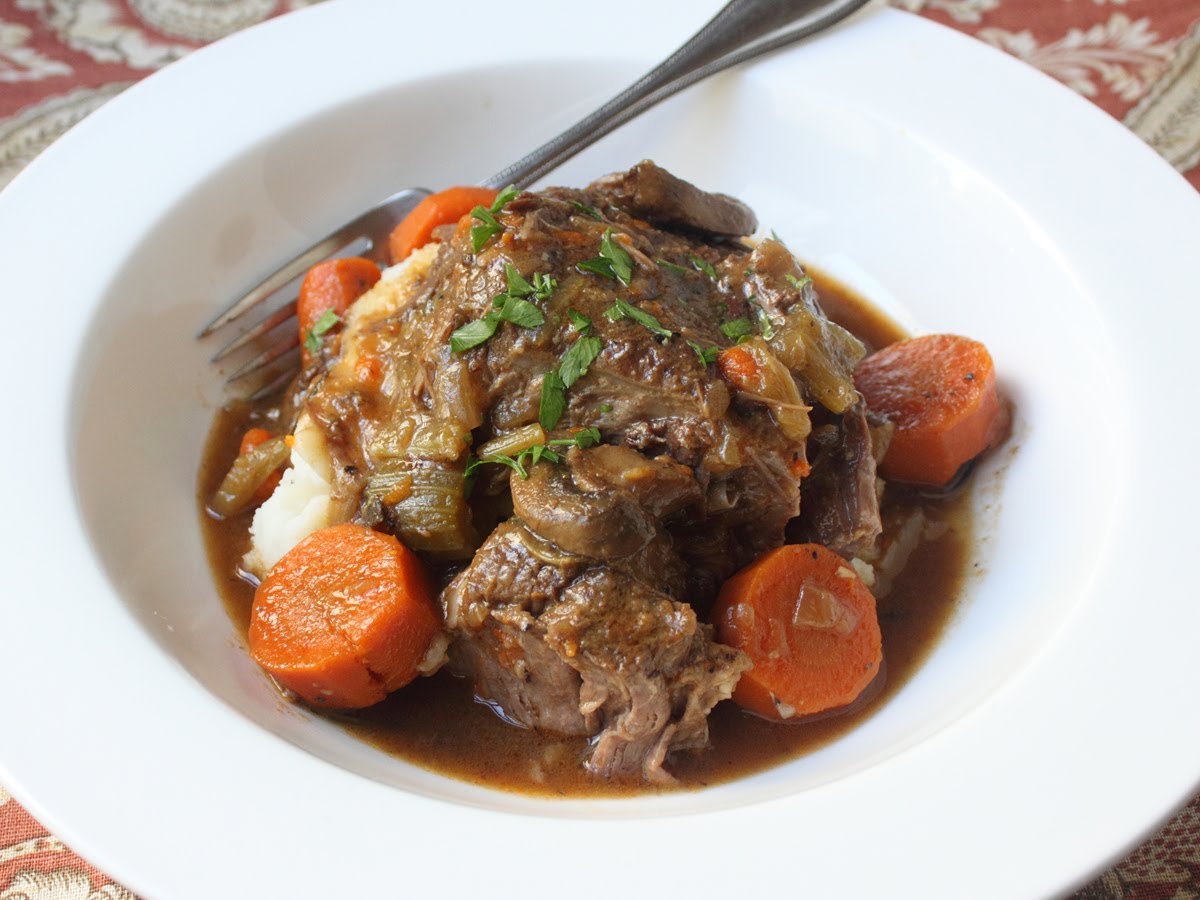 |
How to make Beef Pot Roast in a slow cooker is deftly explained here by Chef John.
He stresses the importance of still using proper cooking techniques when using a Slow Cooker.  Among other things, he browns the beef and caramelizes some of the veggies before putting them in the Cooker.  He frowns on the idea of just dumping everything in to the Slow Cooker and expecting it to come out well.
Not surprisingly, he succeeds in making a tender, moist pot roast with yummy gravy that he serves over mashed potatoes…yum!
Enjoy serving this warm, hardy and delicious meal to family and friends.
Please see page two for ingredients.