Sensational Shrimp Scampi & Linguini Pasta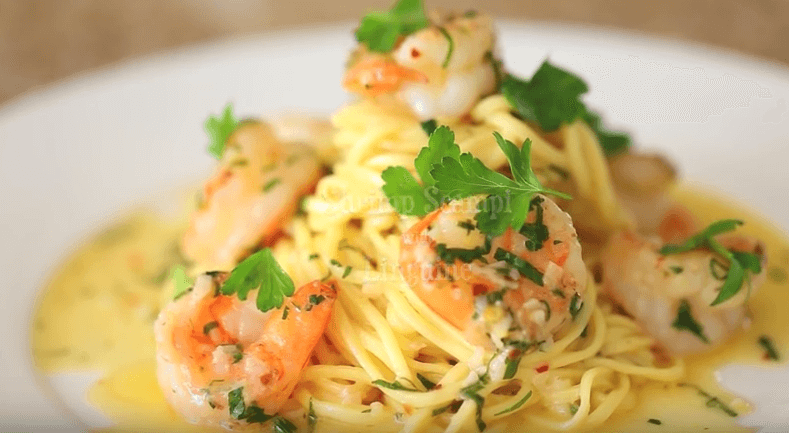 This Shrimp Scampi & Linguini is both elegant looking and delicious.
Shrimp, butter, garlic, lemon and white wine is a heavenly combination.  That with some other delicious flavors served over linguini pasta and you have one memorable dish.
I love anything that Byron Talbott makes and in this easy to understand video, we are watching a master.  I noticed that he is using kitchen tweezers.  I have never used them myself (yet) but I can see as he twists the pasta with them that it adds height to the dish and makes for a beautiful presentation.  I think I will have to add that to my wish list.
Make this dish for a small gathering or a romantic dinner for two.  Enjoy!
Please see next page for ingredients.