Party Time Pepperoni Pizza Bites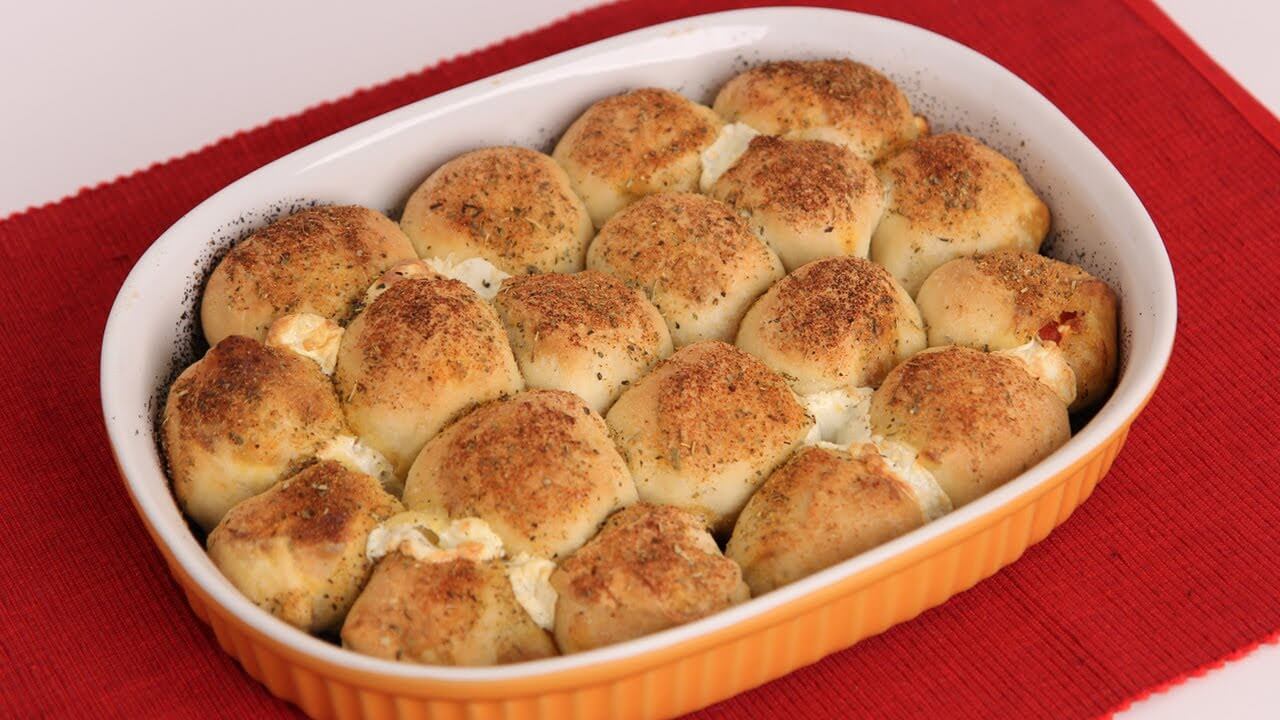 |
These Pepperoni Pizza Bites are a great way to start a party or just enjoying TV with friends.
If you plan on serving it at a party, Laura suggests a little marinara sauce on the side.  I might also have a little pesto dipping sauce on the side too…yum.
I guess you would call these appetizers but I would also be tempted to have them as a side dish with maybe a Chicken Cesar Salad or a hearty bowl of soup.
In the video, Laura mentions that if you want to save time, you can usually pick up some already prepared pizza dough at your nearby pizza shop or in the deli section of your supermarket.  However, after watching her make her own dough, it looks surprisingly easy and fun.
Whatever you decide, this recipe is sure to be a hit.
Please see page 2 for the ingredients and process.