Over The Top Bacon and Cheddar Cornmeal Waffles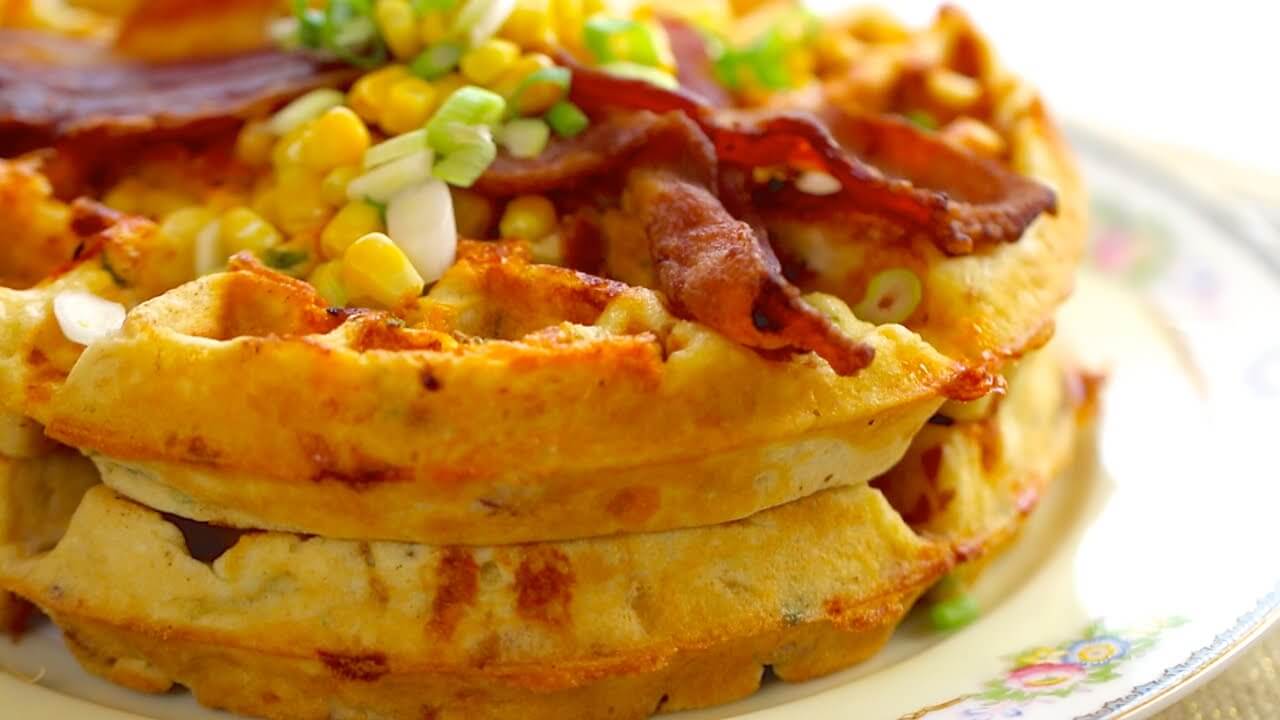 |
Just the name Bacon and Cheddar Cornmeal Waffles makes me hungry.
This is an incredibly delicious recipe that was very popular when Jemma ran her breakfast catering business.  We are lucky and grateful that she is sharing this dish with us.
Don't be intimidated by the number of ingredients in this recipe.  Once you have them all set up, these amazing Cornmeal Waffles will come together quickly.  It would also help if you have a double sided waffle pan similar to Jemma's.  However, as she mentions, you can always fry them up like pancakes.
You will certainly dazzle your friends and family when you make this delicious dish.
Please see page two for the full recipe.