Easy Peasy 10 Minute Oven Roasted Shrimp Scampi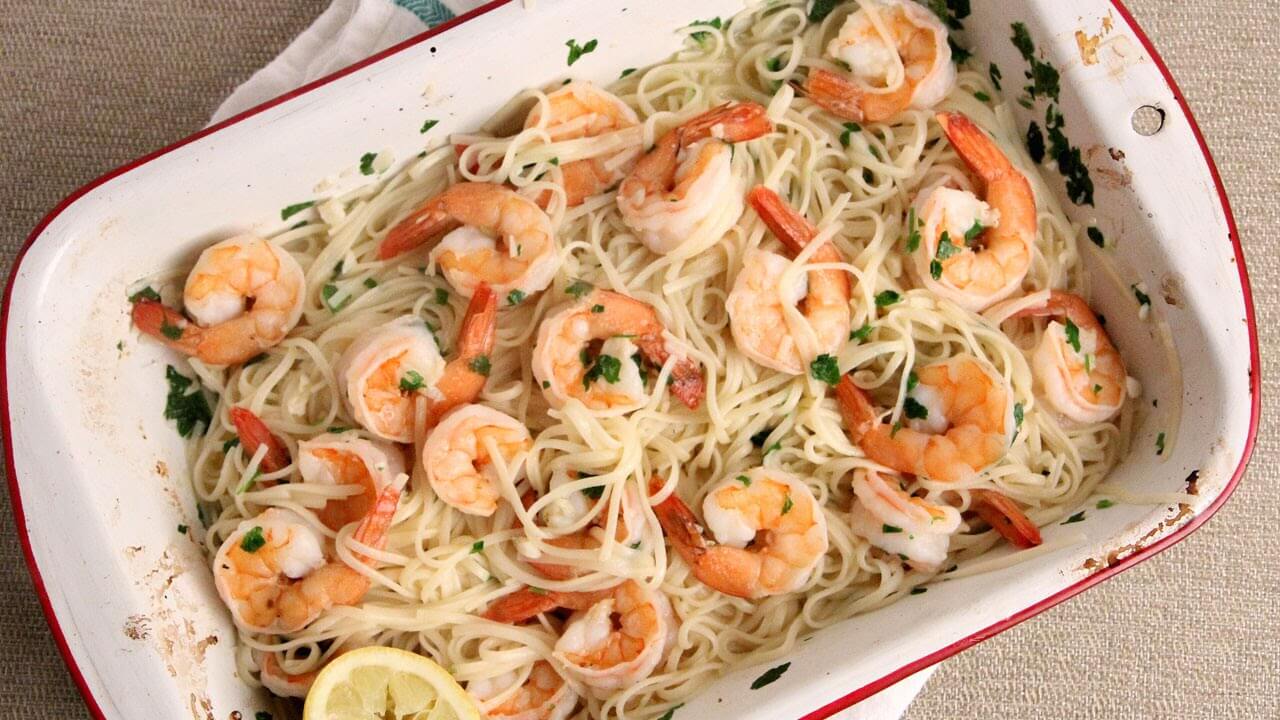 It doesn't get easier than this 10 Minute Oven Roasted Shrimp Scampi.
Once you have your shrimp, butter, wine, garlic and other ingredients lined up, your meal will truly be done  in 10 minutes.  This delicious Shrimp Scampi will be ready in the time it takes to cook your pasta.  As Laura suggests, save about 1/4 cup of your starchy pasta water in case you want to thin out your sauce.  Any dry white wine will be fine but apparently her favorite for this dish is Pinot Grigio.
This recipe serves 4, however, you can always double the recipe if you are feeding a larger group.  And if that is the case, add another 2-3 minutes to your baking time because of the additional casserole in your oven.
Your friends and family will have no idea how quick and easy this was to make.  Enjoy!
Please see page two for list of ingredients and process.