Get Creative With Mac and Cheese 3 Delicious Ways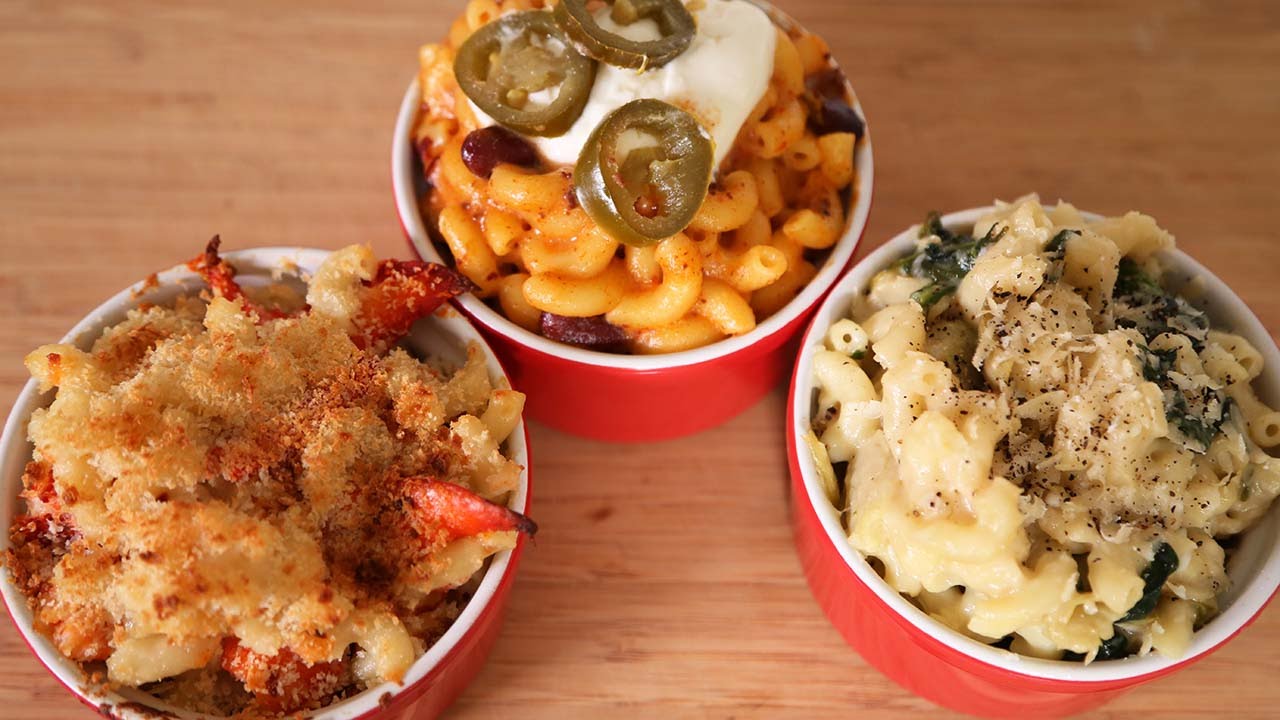 Mac & Cheese is one of the ultimate comfort foods.
In these yummy recipes, you start with the Classic Mac & Cheese and then you get wonderfully creative from there.  We have Spinach & Artichoke Mac & Cheese that tastes like you are eating a variation of the restaurant style Spinach and Artichoke Dip.  Then we have a spicy Chili Mac & Cheese, and not to be outdone, Lobster Mac & Cheese for the finale!
I have included the recipes for all of the variations, so that you don't have to keep going back to the original recipe.  However, as you will see, the first part of each recipe is the same, up to "red pepper flakes or hot sauce to taste".
Have fun making all these great variations of this Classic comfort food and add some of your own creative combinations too.
Please see page two for the beginning of these delicious recipes.