Decadent Chocolate Chip Ice Cream Sandwiches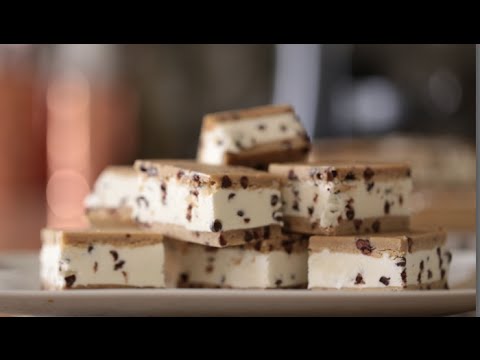 |
Do chocolate chip ice cream sandwiches sound too good to be true?
Check out this delicious, off the charts Chocolate Chip Cookie Dough Ice Cream Sandwich by Byron Talbott.  I especially love that the cookie is chewy, not hard and won't break apart as you eat it.
In this video, Byron uses a KitchenAid ice cream attachment.  If you don't have one, or want to make this even easier, fill the center with your favorite store bought ice cream.  Of course, you could go with chocolate chip ice cream but you might want to consider a mocha fudge or vanilla with caramel…your yummy choice.
Watch the video now and indulge later.
Byron's amazing recipe is on the next page.