Sensational S'more Lava Cake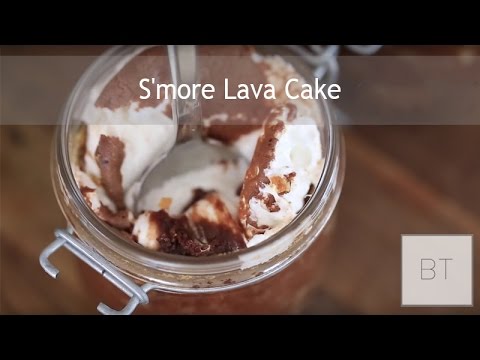 |
Ingredients
1/2 cup dark chocolate
1/4 cup butter
1/4 cup sugar
2 whole eggs
1/3 cup ap flour (all purpose flour)
pinch of salt
1/2 cup crumbled graham crackers
1/2 cup whipped marshmallow topping
Instructions
In a medium mixing bowl add 1/4 cup butter, 1/4 cup sugar, and a pinch of salt. Cream this together for 2-3 minutes, or until it's nice and fluffy.
Add two whole eggs and sift in 1/3 cup of all-purpose flour. Mix the ingredients until all components have been thoroughly incorporated.
Using the double boiler method, melt 1/2 cup dark chocolate for about 4-5 minutes, or until it's good and melted. Once melted, pour the chocolate into the molten cake batter and thoroughly incorporate for 2-3 minutes; set aside.
Coat the inside of two oven safe containers with a melted butter. Divide 1/2 cup of crumbled graham crackers between the two containers and rotate the containers—allowing for the graham cracker crumbs to generously coat the sides.
Using a pastry bag, pipe the molten cake batter into each container, until they're filled just over halfway up.
Pipe 1/4 cup of whipped marshmallow topping directly into the center of the lava cake batter.
Bake for 25 minutes at 375ºF. Once baked, remove from oven and let cool for about 5 minutes before digging in!