Luscious Layers Of Lasagna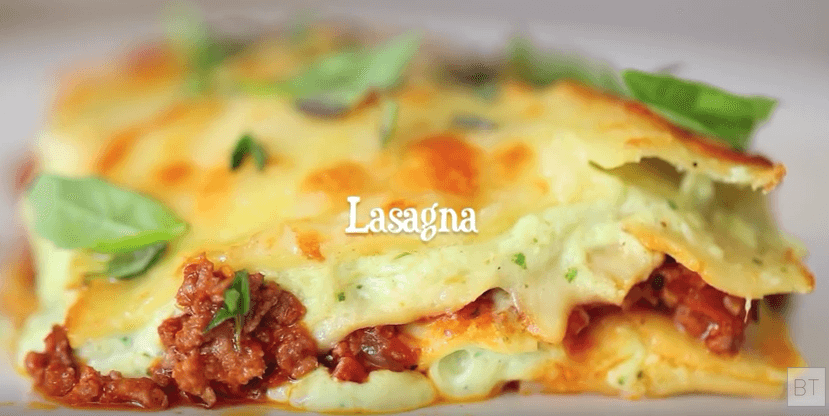 This lasagna is creamy, meaty and richly satisfying.
I love Chef Byron Talbott's recipes.  He is a gifted chef and is always coming up with amazingly good recipes.  Here he first layers his lasagna with a deliciously seasoned meat and tomatoes and then a creamy combination of ricotta, mozzarella and Parmesan cheese.  And as if this creamy goodness isn't enough, he adds basil pesto sauce to it too.
He makes his presentation in a beautiful ceramic baking dish.  As a matter of fact, I liked the baking dish so much, I searched for it.   I found one that I thought looked very similar here.
You only need to make this recipe once for it to become a friends and family favorite.
Please see page two for all the ingredients for this Luscious Lasagna.