Copycat Cheesecake Factory Avocado Egg Rolls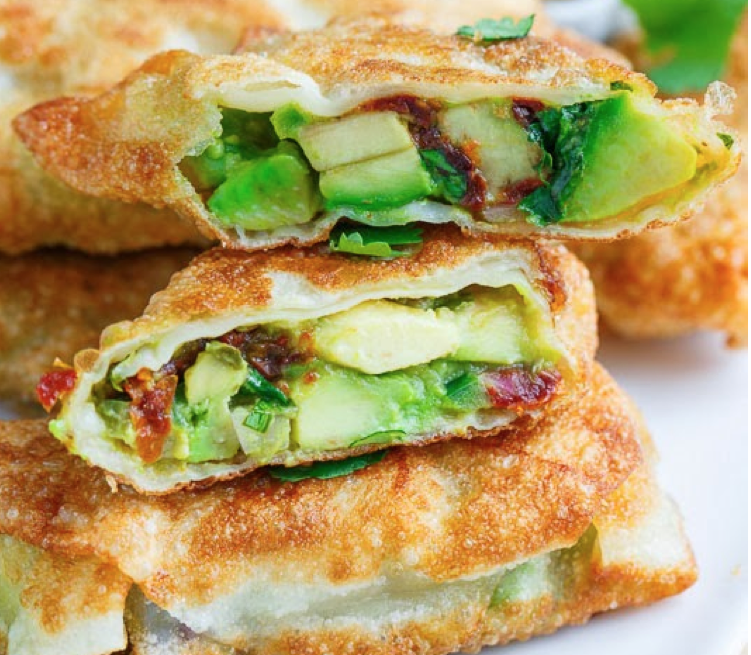 |
If you've ever been to the Cheesecake Factory, you know that the Avocado Egg Rolls are wildly popular.
That's no surprise considering how incredibly delicious they are.  When you put creamy avocados, sun dried tomatoes and other yummy bits together and wrap them in a crispy egg roll, you have reached avocado appetizer heaven.  Just by themselves, they are out of this world but then when you add the tamarind cashew dipping sauce….wow, you are in for a treat!
I am delighted to have found this copycat recipe to share with you. Enjoy!