Heavenly Homemade Granola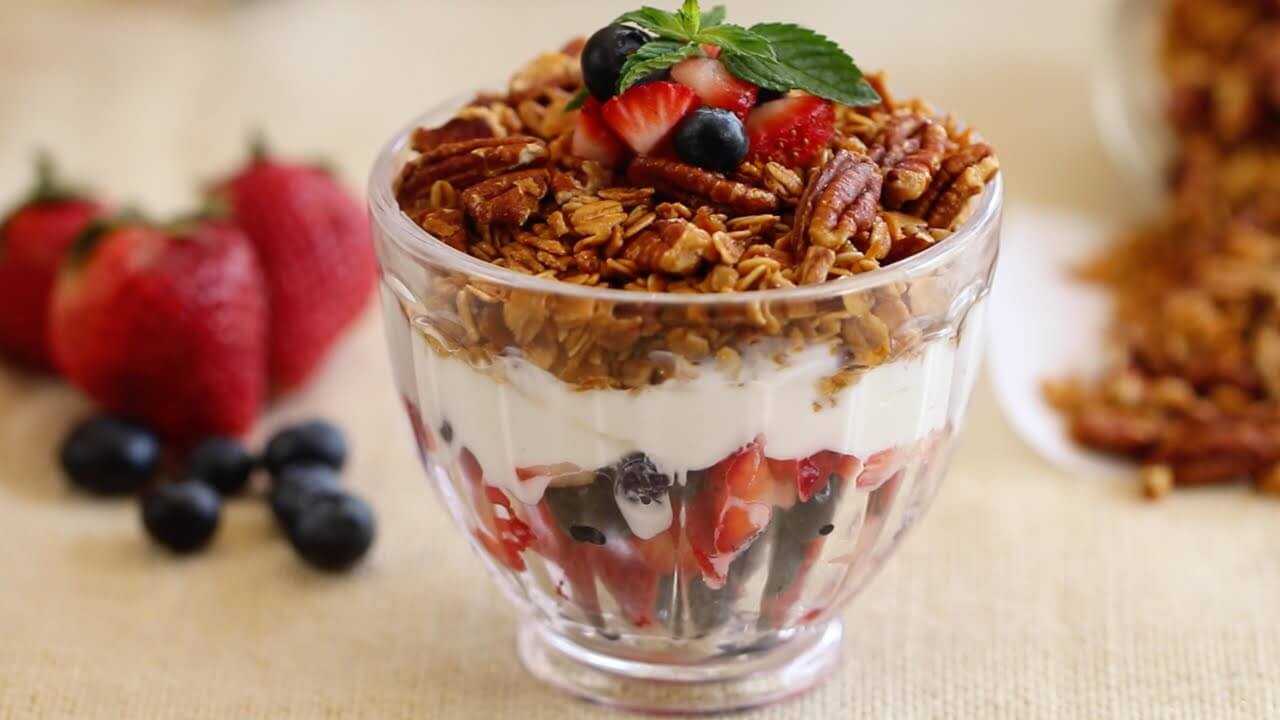 |
This delicious Homemade Maple and Pecan Granola was so popular in Gemma's catering business that she couldn't keep up with the demand.
Just knowing that would make me want to try this recipe.  Also, I love everything that Jemma Stafford makes and I think you will too.
This recipe is filled with so many good things, like pecans, rolled oats, shredded coconut and maple syrup.  As Jemma mentions, it's so important to use a good quality maple syrup.  I have found that when you skimp on quality ingredients, you just won't get the best results.  And although this recipe is easy, you want it to be the best it can be.
In this video, Jemma puts this yummy Granola on top of berries and Greek Yogurt.  You could also sprinkle some on your breakfast cereal, oatmeal or ice cream…yum!
You won't be able to keep people out of your kitchen when they smell this warm and inviting Granola.
Please continue to page two for all the recipe details.