Easy Broiled Herb Crust Salmon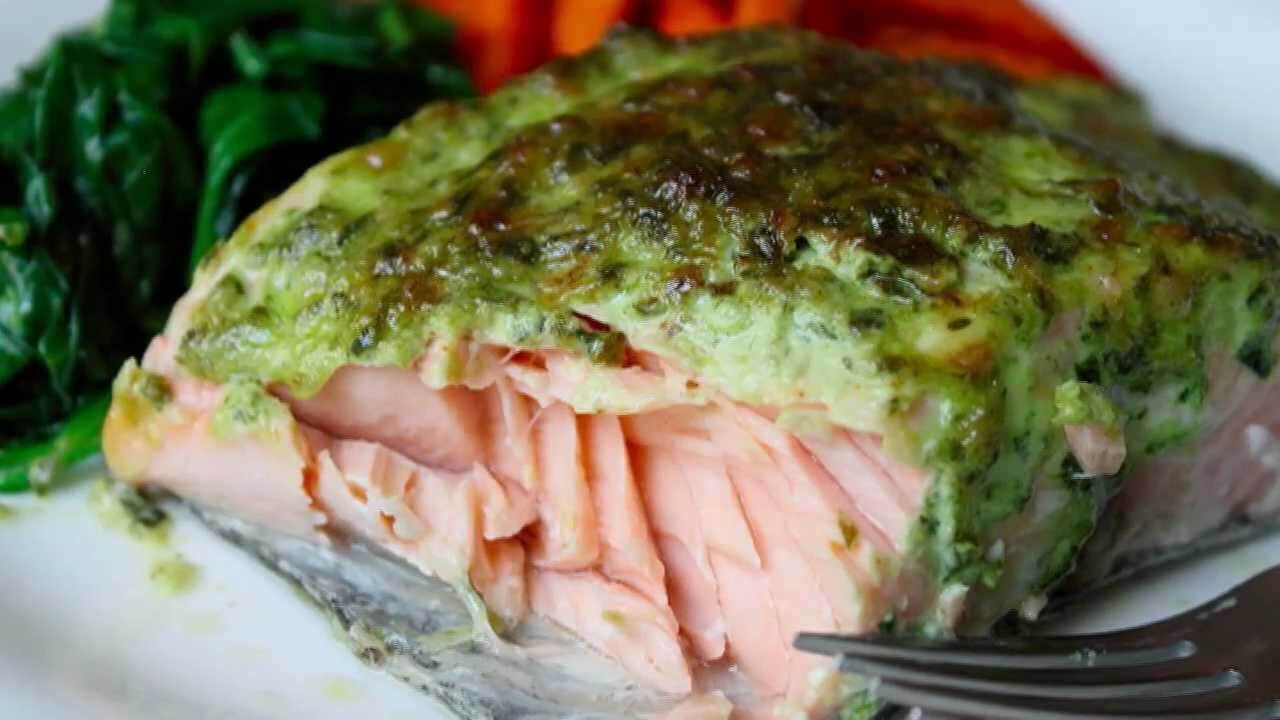 If your last memory of broiling salmon was something dry and tasteless, you want to try this Broiled Herb Crust Salmon.
This is a super moist and delicious mayonnaise based crust.  The herbs used here are tarragon and Italian parsley, but if you prefer, you can always use another herb combination such as basil and thyme.  The choice is yours.
In this video, you are being taught by a master, Chef John.  Once you have learned his tips and techniques, I think you will be very happy with the results and confident in your ability to prepare a marvelously moist salmon.
Prepare yourself for a delicious dinner and enjoy!
Please see page two for ingredient details.