Yummy No-Bake Tiramisu Cheesecake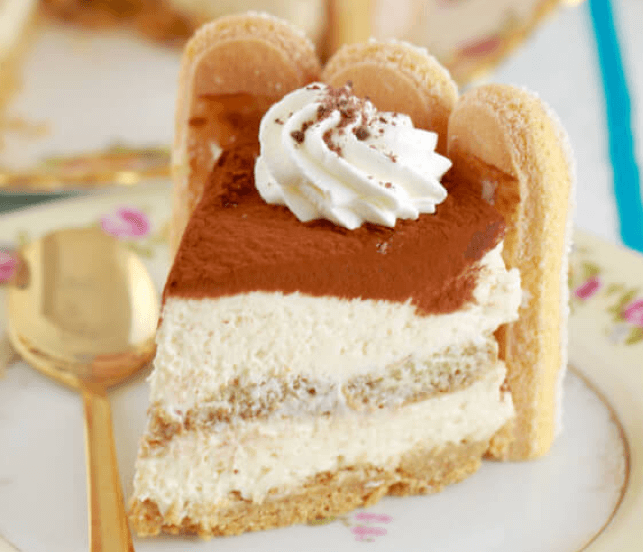 |
This No-Bake Tiramisu Cheesecake is perfect for Valentine's day or any special occasion.
Gemma Stafford is an amazingly creative and gifted baker.  I like or love everything she makes, and this is in the love category.  Besides a delicious, buttery graham cracker crust, this recipe has cream cheese and mascarpone as well as coffee soaked lady fingers…yum.
And if you prefer a chocolate cheesecake instead, she also makes an outrageously good no-bake oreo cookie cheesecake too.  I already have that on our website and you are welcome to check it out here.
In the meantime, if you love any dessert that has a light coffee flavor, this is for you.
Please see page two for recipe and instructions.