Tired Of Boring Potato Salad?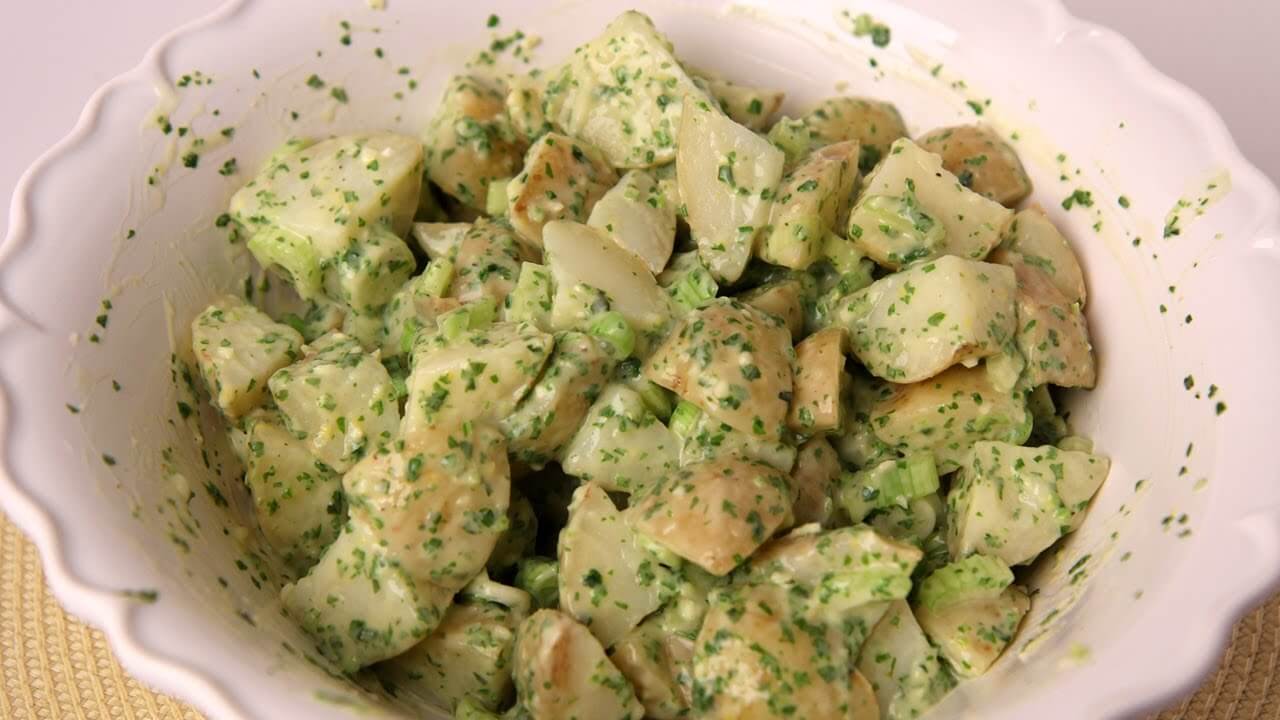 |
Well, good news!  This is not your typical heavy mayo Potato Salad.
Here is a Classic Potato Salad with an Italian Flair bursting with great seasoning.  Laura Vitale uses Yukon Gold Potatoes in this delicious salad.  These potatoes have become very popular and are well known for their creamy, rich buttery flavor.
Give this recipe a try at your next picnic.   I think you will be pleasantly surprised.