This Loaded Potato Soup Is Comfort In A Bowl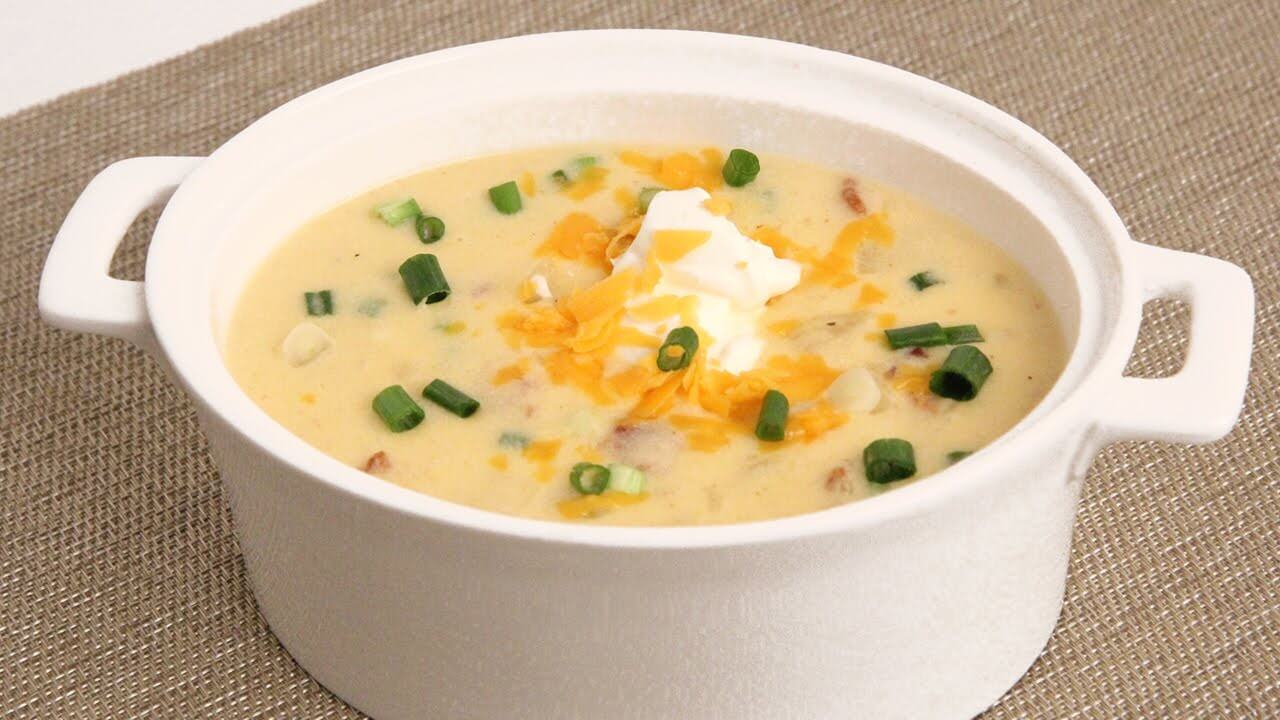 |
I think you'll agree that this rich, creamy Loaded Potato Soup is way better than a simple baked potato.
As the name implies, this Loaded Potato Soup is filled with delicious ingredients like bacon, cheddar cheese, bacon, potatoes, bacon, green onions, etc.  The chef, Laura Vitale, wisely uses Yukon Gold potatoes.  Don't assume that any potato will do for this dish.  Yukon Gold is really the best to use here as they are known for their creaminess.
Gather your friends and family and enjoy this easy, yummy soup together.
Please see page two for the recipe for this delicious Potato Soup.