Homemade Rice Balls (Arancini) Are A Taste Of Italy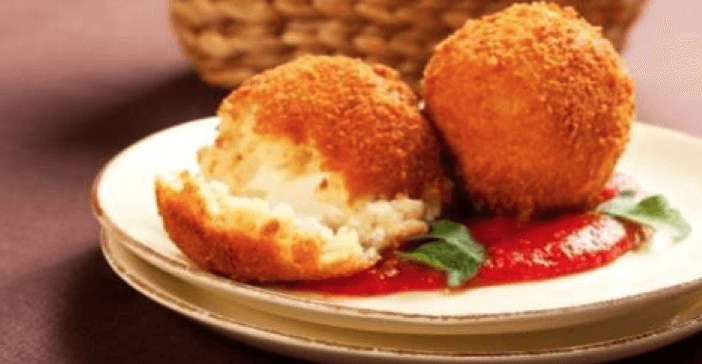 |
These Homemade Rice Balls, also called Arancini make an amazing side dish, appetizer or even an entree.
As an entree, you could serve them with a salad or possibly some grilled chicken.  But I especially like the idea of serving them as a finger food appetizer at a party.  If you decide to do that, just make them a little bit smaller.  You can also get creative on the filling and maybe add chopped cooked ham, or cooked spicy Italian sausage and Gorgonzola cheese instead or a little chili and sharp cheddar cheese.  The possibilities are endless.
This is the kind of recipe to make when you can take the time to relax and enjoy the process.  You can and probably should make the white risotto the day before because it needs to be cold when you are using it for this recipe.
Surprise and delight your guests with this delicious dish.
Please see page two for the recipe details.