Tender Creamy Baked Asiago Chicken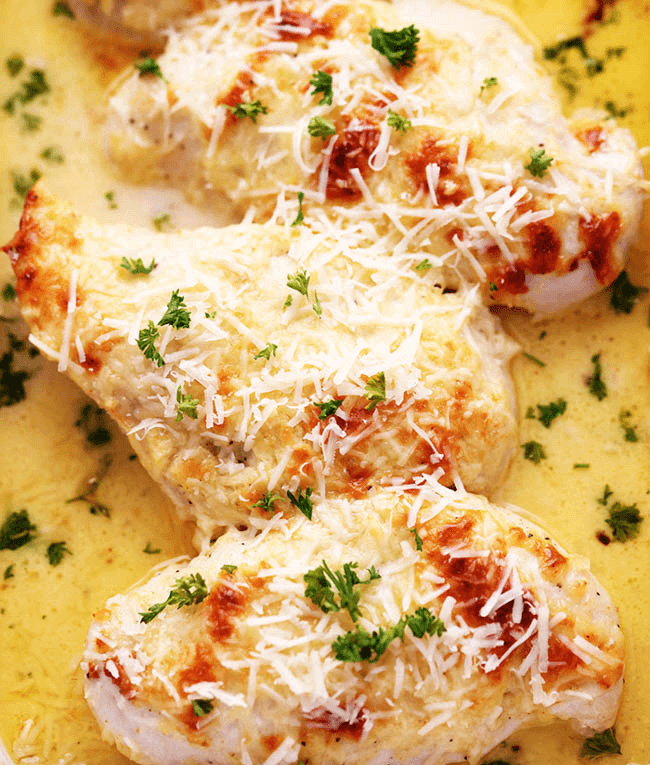 This Creamy Baked Asiago Chicken is simply the best.
Asiago cheese is a wonderful semi-soft cheese from Italy and is perfect for grating.  This recipe is quick and easy and definitely family friendly.
It takes only 5 minutes to put your ingredients together.  Pop it in the oven for 45 minutes and let it bake in an amazingly flavorful sauce.  Serve this great meal with asparagus, broccoli or another of your favorite vegetables.
Give this yummy dish a try and it is sure to become a family favorite.
Prep time          5 mins
Cook time       45 mins
Total time       50 mins
Serves: 4
Ingredients
4 chicken breasts
1 cup light mayonaise or greek yogurt (I used ½ of each and it was delish!)
½ cup asiago cheese, and reserve more for top
1½ tsp seasoning salt
½ tsp pepper
1 tsp garlic powder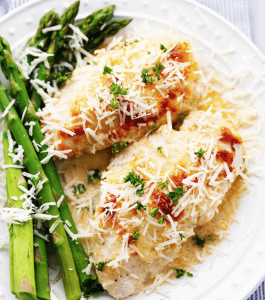 Instructions
Preheat the oven to 375 degrees and spray a 9×13 pan with cooking spray. Lay the chicken inside the pan.
Mix together all ingredients. Spread the mixture evenly over each piece so that the chicken won't dry out while baking.
Sprinkle the top with fresh Parmesan/Asiago on the top of the chicken.
Bake uncovered for 45 minutes. Enjoy!