Starbuck's Secrets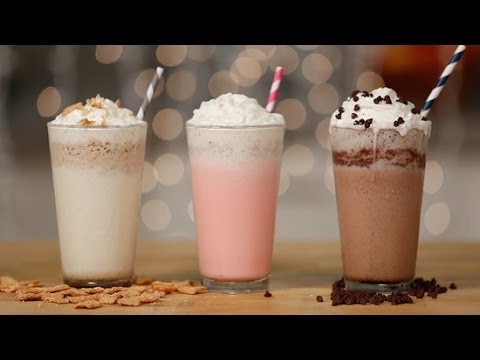 You will flip over this spin on three of Starbuck's Secret Menu Frappuccinos.
It may be hard to decide which is your favorite.  How about Cotton Candy, Brownie or Cinnamon Roll Frappuccino.  They are super easy to make because they start with the same base.
None of these recipes have coffee in them.  They are outstanding just as they are but if you are a coffee fan, you could always add 1/3 cup of cold espresso or 1 teaspoon of instant espresso.  Personally, I think the coffee would work well on the Brownie or Cinnamon Roll but probably not the Cotton Candy.
You must try these to know just how yummy they are.