Spectacular Red Velvet Roulade Cake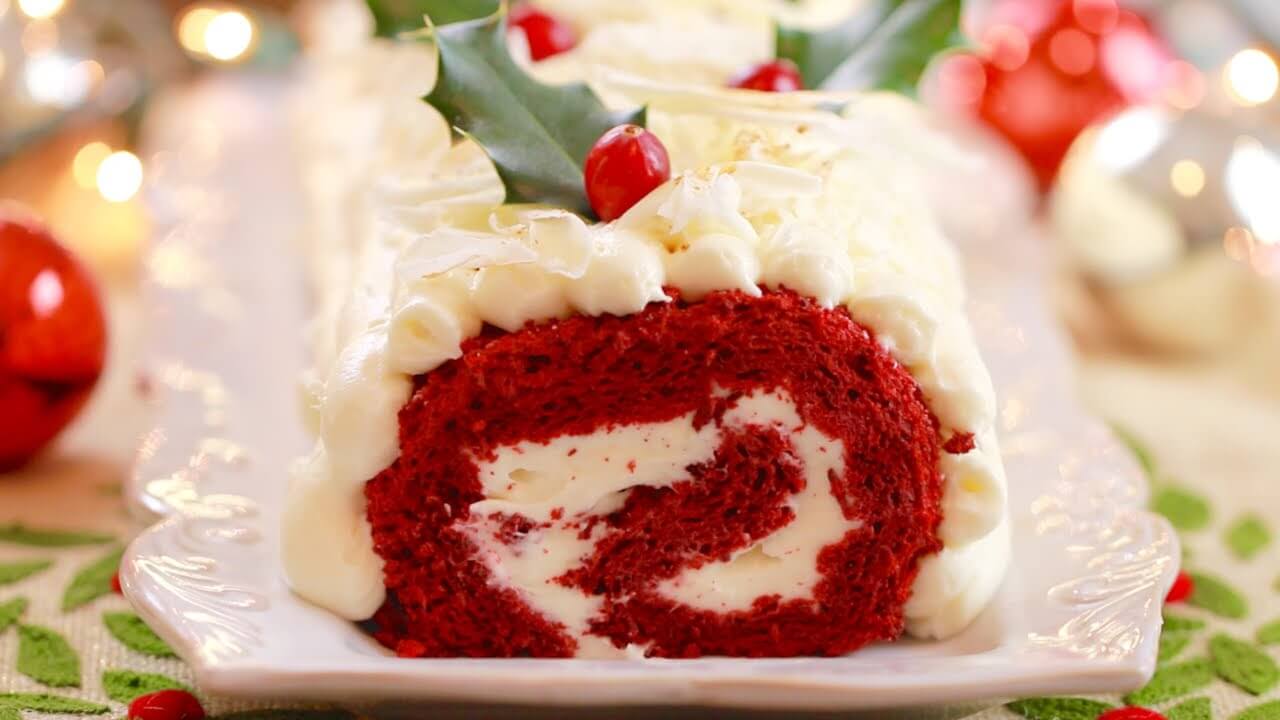 |
This is a gorgeous Red Velvet Roulade Cake that is perfect for the holidays and it is gluten free.
It is filled and covered with a totally yummy cream cheese frosting.   Gemma Stafford is a gifted baker and in this video she will show you her trick to successfully rolling the cake as well as many other very worthwhile tips.  Gemma decorates the cake for the Christmas holidays but you can also make it for any other occasion and add something else to the top.  I think red candy hearts for Valentines Day would also be fun or maybe just a few birthday candles…your choice.
This Red Velvet Roulade will look spectacular on your dinner table and taste even better.
Please see page two for recipe details.