Sizzling Steak With Caramelized Onions and Herb Butter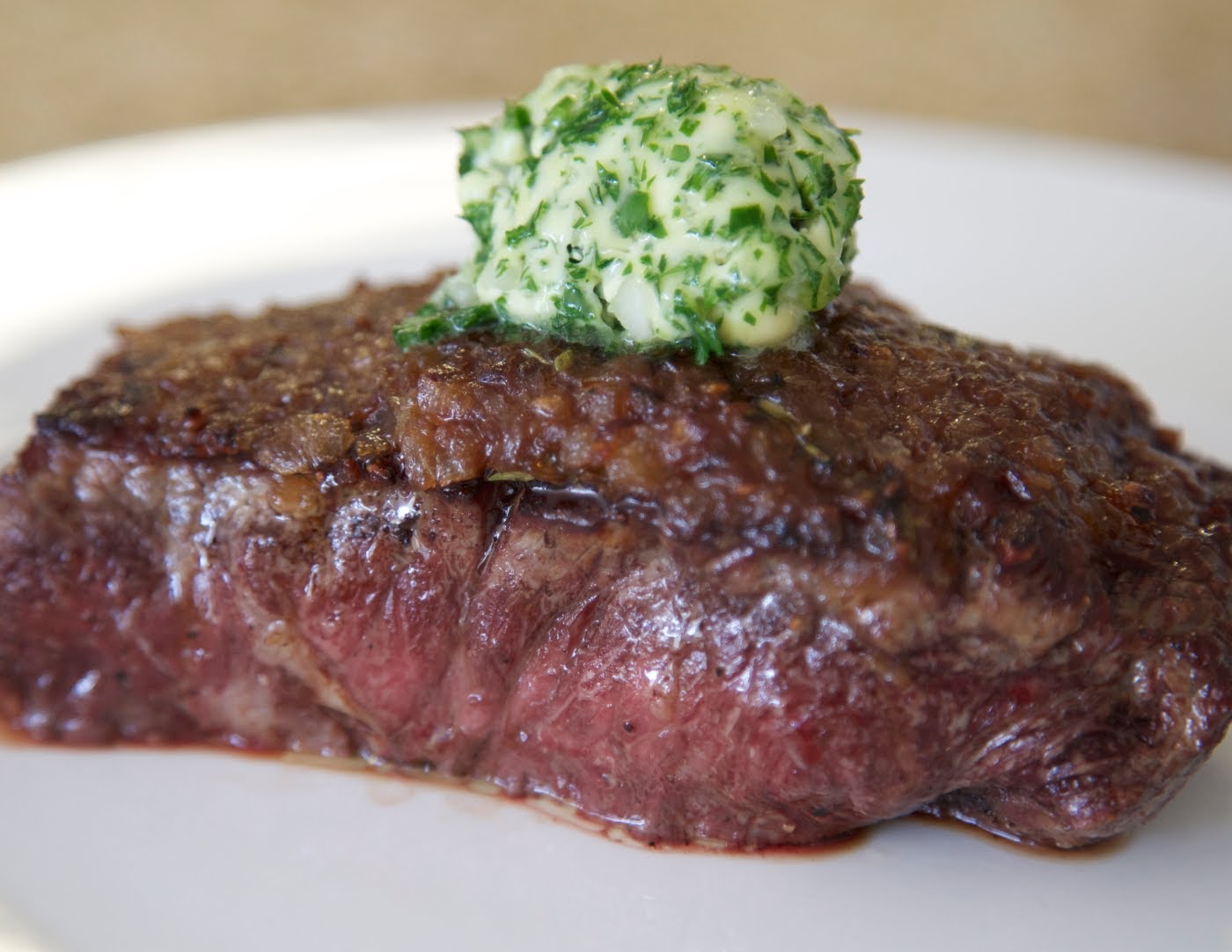 |
Save money with this Steak with Caramelized Onions and Herb Butter.
When you're in the mood for a steak and don't want to spend $15-20. a lb for a filet mignon, try this.  The cut of beef used here is called a flatiron steak and it's about half the price of a filet mignon.  In the video, Byron shows us how to prep the steak to make it more tender.  The caramelized onions add a lot of great flavor and he tops it with a delicious herb butter, also known as  "hotel" butter.
Hope you enjoy this delicious, inexpensive and easily prepared steak!

INGREDIENTS:

3 Flat Iron Steaks 8-9oz each
3-4 tbsp canola oil
2 cups minced white onions
1 tbsp picked thyme
3 tbsp red wine vinegar
3 tbsp butter
2 tbsp parsley
Salt & Pepper to taste