Sensational Slow Cooker Cheeseburger Soup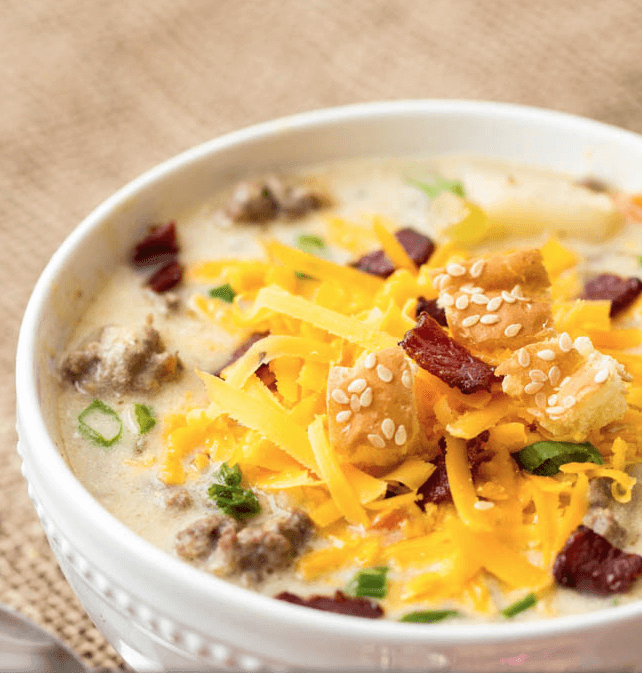 |
Warm your tummy with this yummy Slow Cooker Cheeseburger Soup.
It combines all the wonderful flavors of a cheeseburger into a rich, creamy soup.  One of the great benefits of a soup is that you can make several meals out of it and the leftovers (if you have any), will taste even better.  Unfortunately, we can't say the same for a cheeseburger.  This recipe calls for ground beef but you can always substitute ground turkey if you prefer.
Make this deliciously warm and comforting soup for friends and family and get ready for the rave reviews.
Please see page two for the recipe details.