Sensational Sausage Stuffing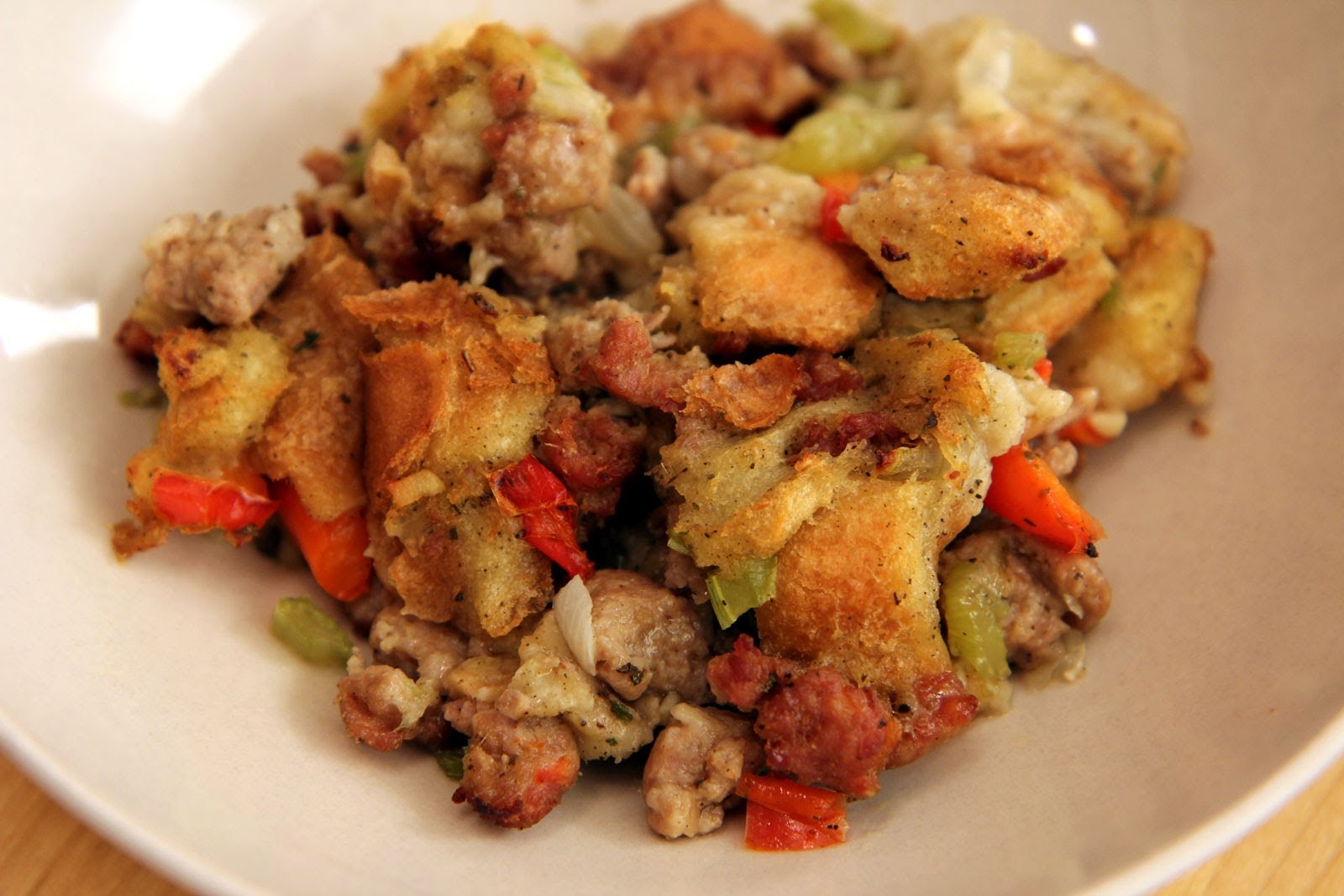 This is a classic Homemade Italian Sausage Stuffing.
It has a few simple ingredients and loads of flavor.  It reminds me of the stuffing I grew up with.  We also put roughly chopped pecans in ours.  And if that sounds good to you, try adding a few pecans too.  Also, you may want to double this recipe if you want any leftovers to go with your turkey.
I have a feeling that this Sausage Stuffing will be a highlight of your Thanksgiving dinner.
Please see page two for recipe details.