Sensational Salted Caramel, Fudge Brownie Trifle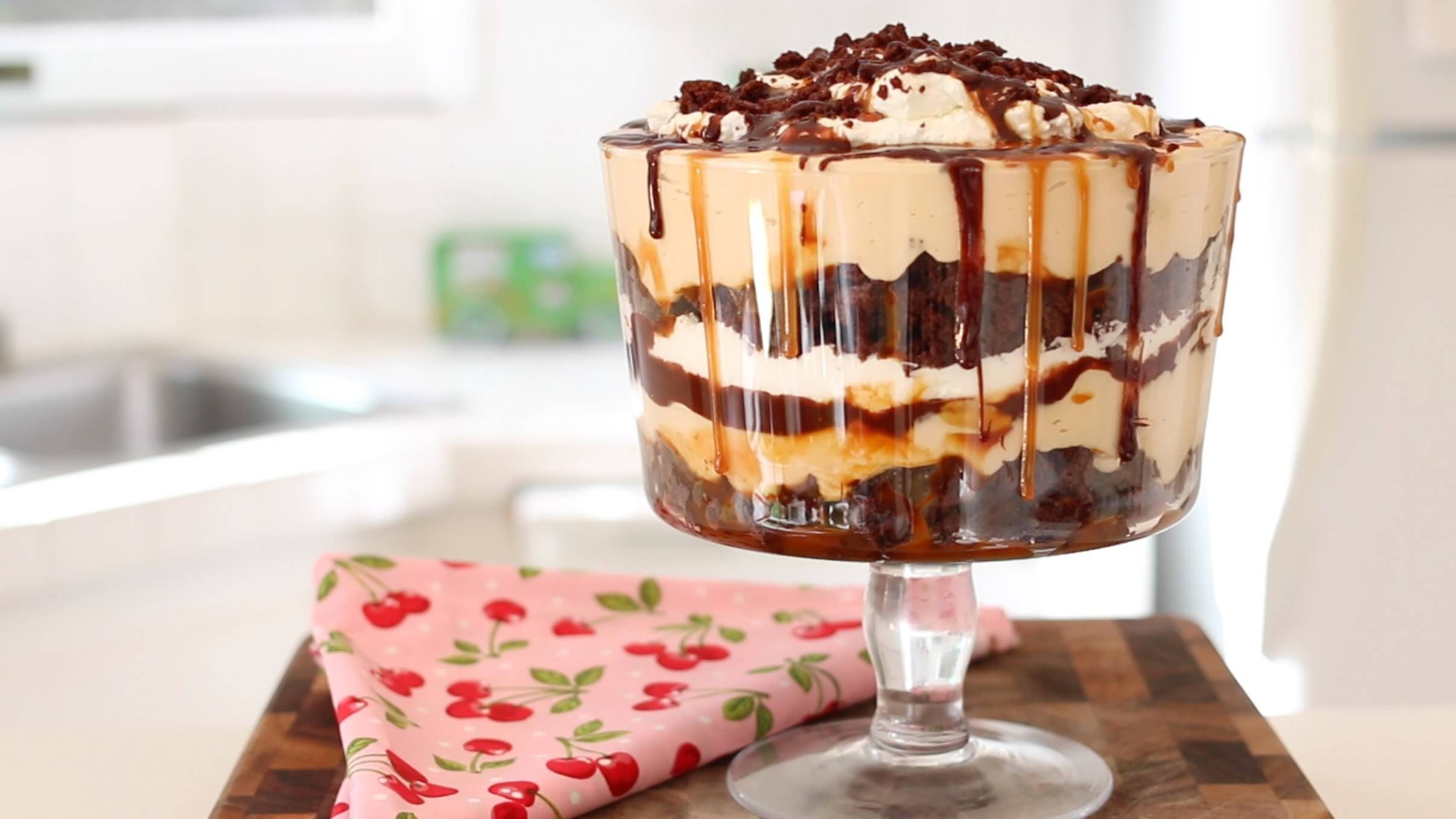 |
This creamy, silky rich Salted Caramel, Fudge Brownie Trifle will make your guests gasp with delight!
This is truly a show stopper of a dessert that will be talked about for weeks to come.  The only baking you need to do for this recipe is for the fudge brownies.  The rest is using your stove top and a Kitchen Mixer to make and layer all the deliciousness of the salted caramel sauce, salted caramel mousse and chocolate sauce.  As Gemma cautions in the video, be sure to take a step back from the stove when you are making the caramel sauce as it can bubble up.
She also points out that you can make these in individual ice cream glasses.  Personally, I would opt for a large glass trifle bowl similar to the one shown or any other good looking large clear glass bowl you may have on hand.
Give this yummy trifle a whirl and make everyone happy!
Please go to page two for the full recipe.  Enjoy!