Seafood Lovers Creamy Bay Scallop Spaghetti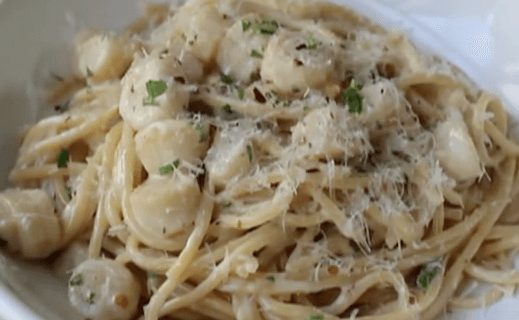 |
This Creamy Bay Scallop Spaghetti dish is better than what you could get at many fine restaurants.
The creamy goodness of this dish is kicked up several notches by the addition of sherry, garlic and lemon.  I especially like the idea of using sherry.  I have found it always adds a great layer of taste to a recipe.  However, as Chef John says, it is really important NOT to use sweet sherry.  It would ruin the taste of this dish.  Also, if you prefer shrimp, or even a combination of the two, that would work great too.
If you love seafood, try this quick and delicious dish.
Please see page two for all the ingredients for this recipe.