This Orecchietta Pasta With Sausage And Arugala Is A One Pan Wonder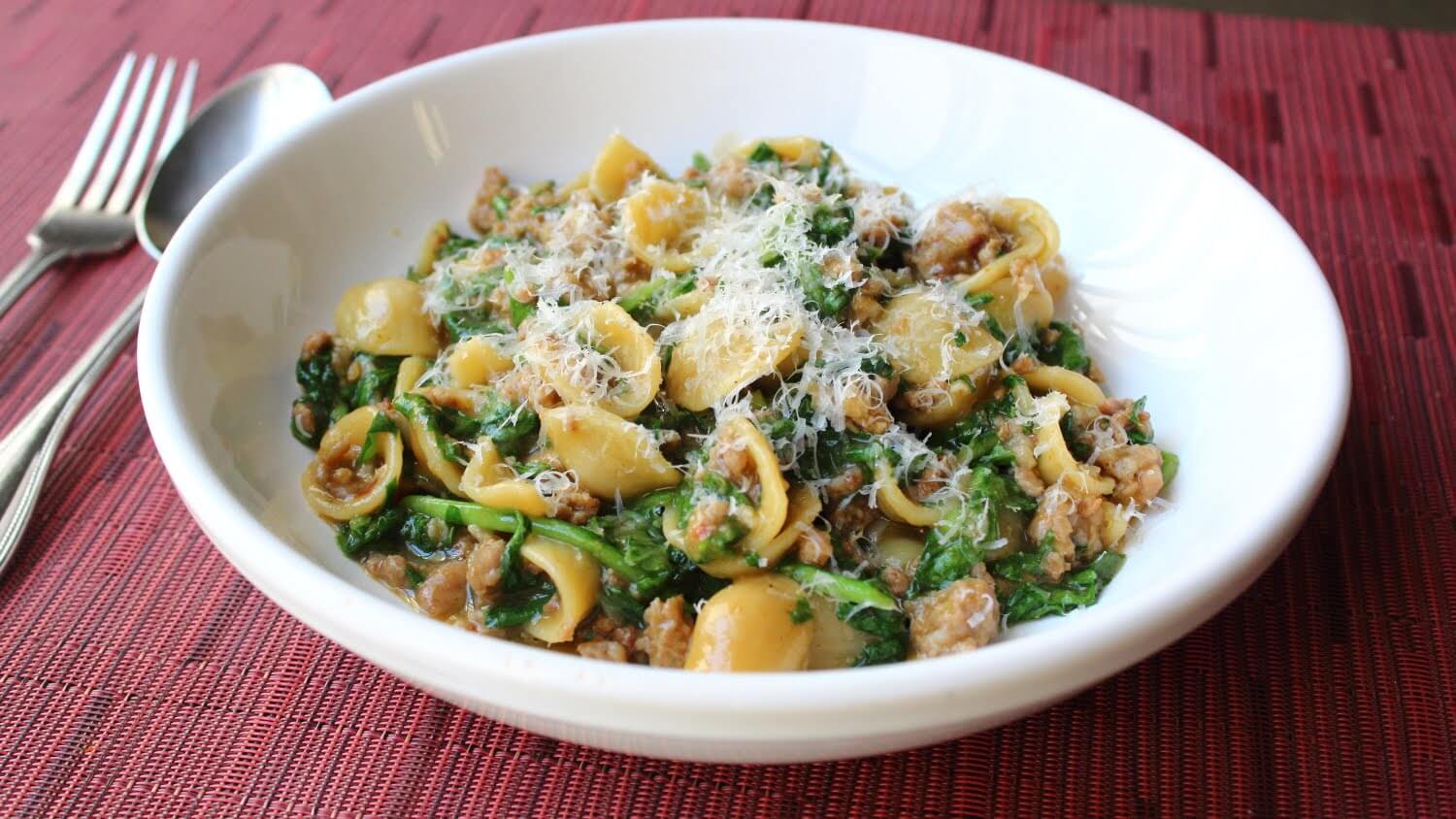 It's hard to believe that you could make this delicious Orecchietta Pasta with Sausage and Arugala using only one pan.
And actually, that is one of the secrets of why it's so yummy.  The pasta simmers in the broth of  the sausage, onions and chicken broth instead of just plain salted water.  One simple instruction that you must follow for success is to use only unsalted or low, low sodium chicken broth.  If you use any other, as the liquid reduces it will become way too salty.  Also, if you prefer, you can always use turkey or chicken sausage instead of pork.
If you don't like to spend a lot of time cleaning up after dinner, treat yourself to this easy and tasty meal.
Please see page two for all the ingredients for this outstanding recipe.