No Tricks, Just Treats With Cream Filled Pumpkin Cupcakes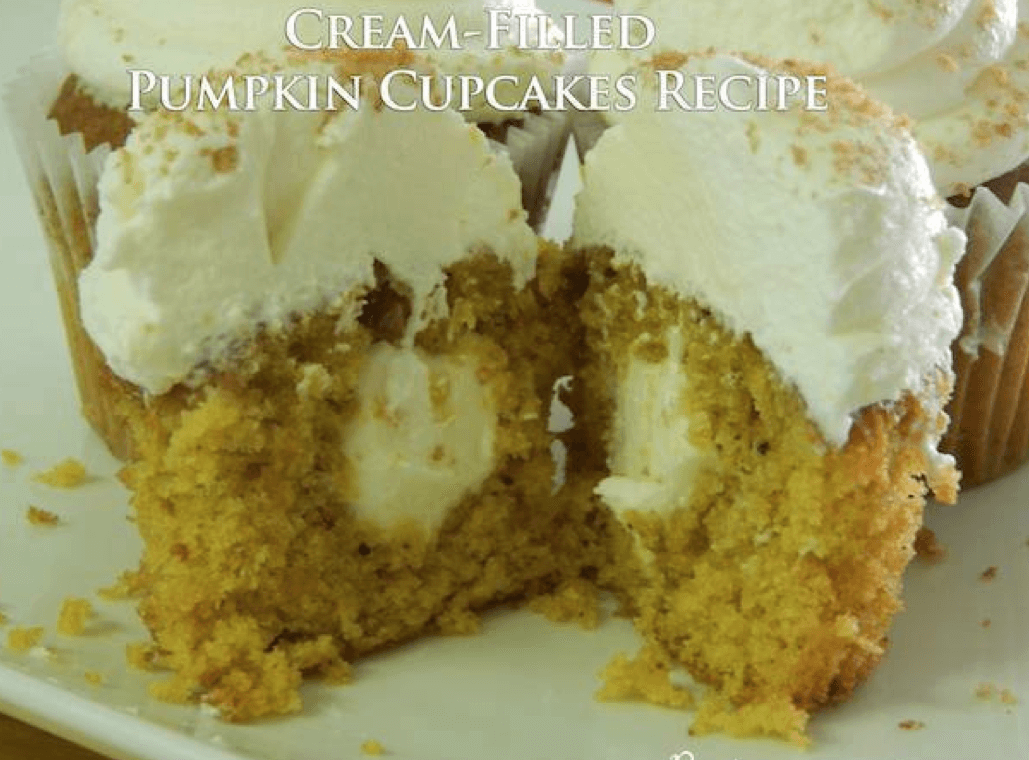 |
These moist and delicious Cream Filled Pumpkin Cupcakes are perfect for any time of year but especially during the Fall Pumpkin Season.
Be sure to serve these yummy cupcakes at your next party or a special treat for the little goblins and gremlins in your home.
I'm sure they will be a big hit for Halloween, but would also be great as individual desserts at Thansgiving.
Please see page two for all the recipe details.