Mouth Watering Loaded Potato Skins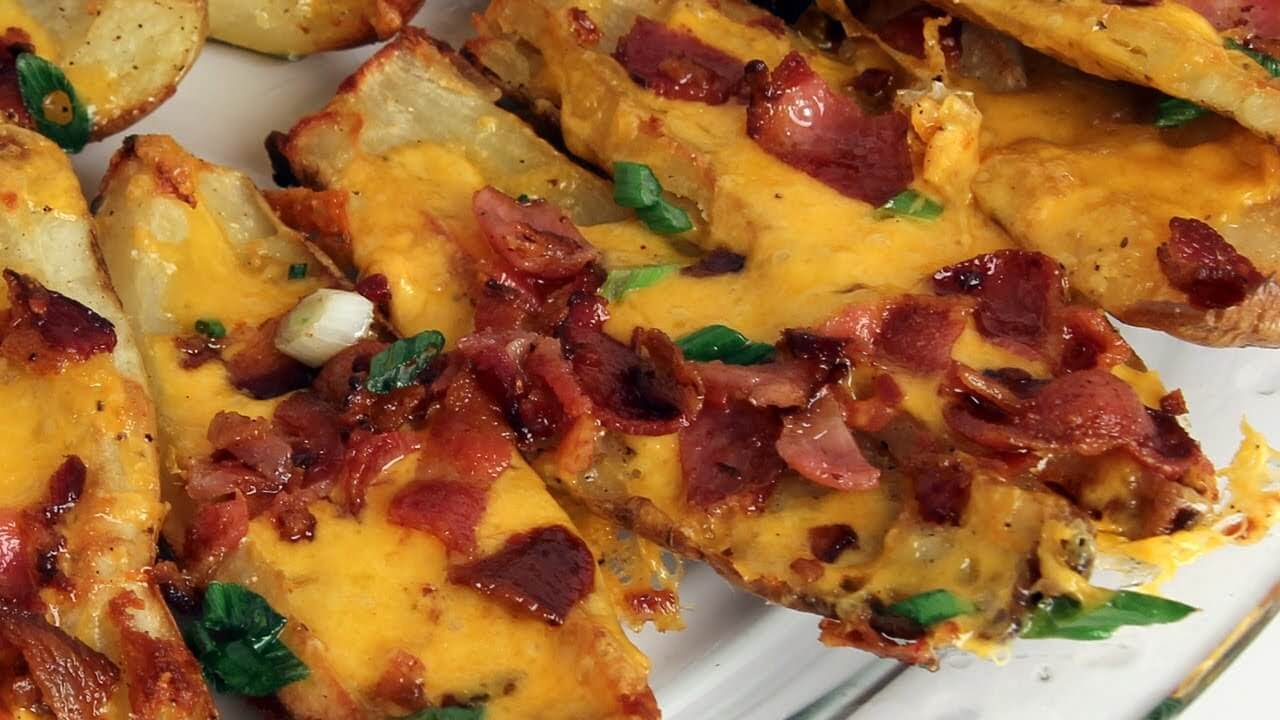 |
Wouldn't you just love to have some of these warm, gooey cheesy, bacon crispy Potato Skins right now?
Well, you can!  This is a fantastic recipe loaded with everything you would want in a Potato Skin appetizer.  It is something you would probably order at a restaurant but they really can't compete with this homemade version.
I have no doubt that this will be a huge hit at your next party.  You might want to double this recipe because I know you're going to have hungry fans waiting in line for this.
Please go to page two for all the details on Laura Vitale's recipe.