Loaded Baked Potato Dip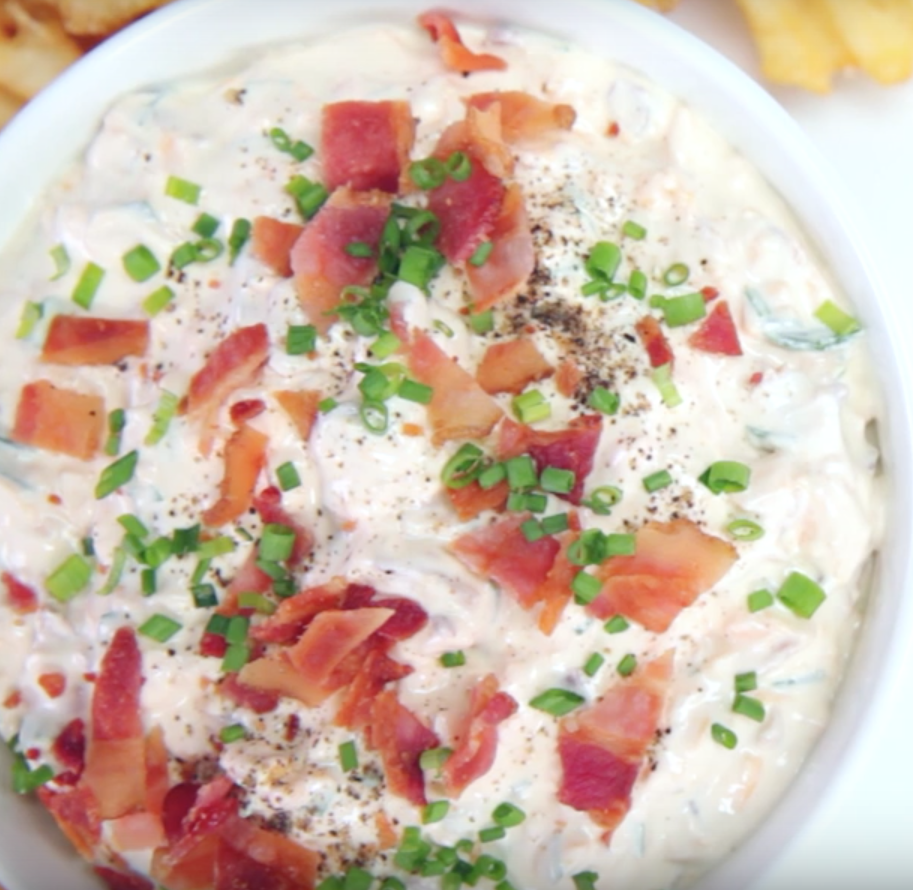 |
If you love baked potatoes, you're going to love this Loaded Baked Potato Dip.
This is a great party dip.  Whether it's for a tailgate party, New Years Eve party or just about any other excuse you can think of to make this totally yummy dip.  It's got everything you could want in your loaded baked potato; cheese, sour cream, bacon, chives and a little hot sauce to your liking.  Be sure to serve it with thicker chips or fries, like waffle cut, so that they won't break when you're dipping.
If you're looking for something different and delicious, you'll want to try this dip.
Loaded Baked Potato Dip
Yield:  Makes about 4 cups
 Ingredients
1 (2.1-oz.) package fully cooked bacon slices
1 (16-oz.) container sour cream
2 cups (8 oz.) freshly shredded sharp Cheddar cheese
1/3 cup sliced fresh chives
2 teaspoons hot sauce
Garnishes: cooked, crumbled bacon; sliced fresh chives; freshly cracked pepper
Serve with: waffle fries
Preparation
Microwave bacon according to package directions until crisp; drain on paper towels. Cool 10 minutes; crumble. Stir together bacon and next 4 ingredients. Cover and chill 1 to 24 hours before serving. Garnish, if desired. Serve with crispy, warm waffle fries. Store leftovers in refrigerator up to 7 days