Hot Baked Reuben Dip – Deli Up Your Super Bowl Party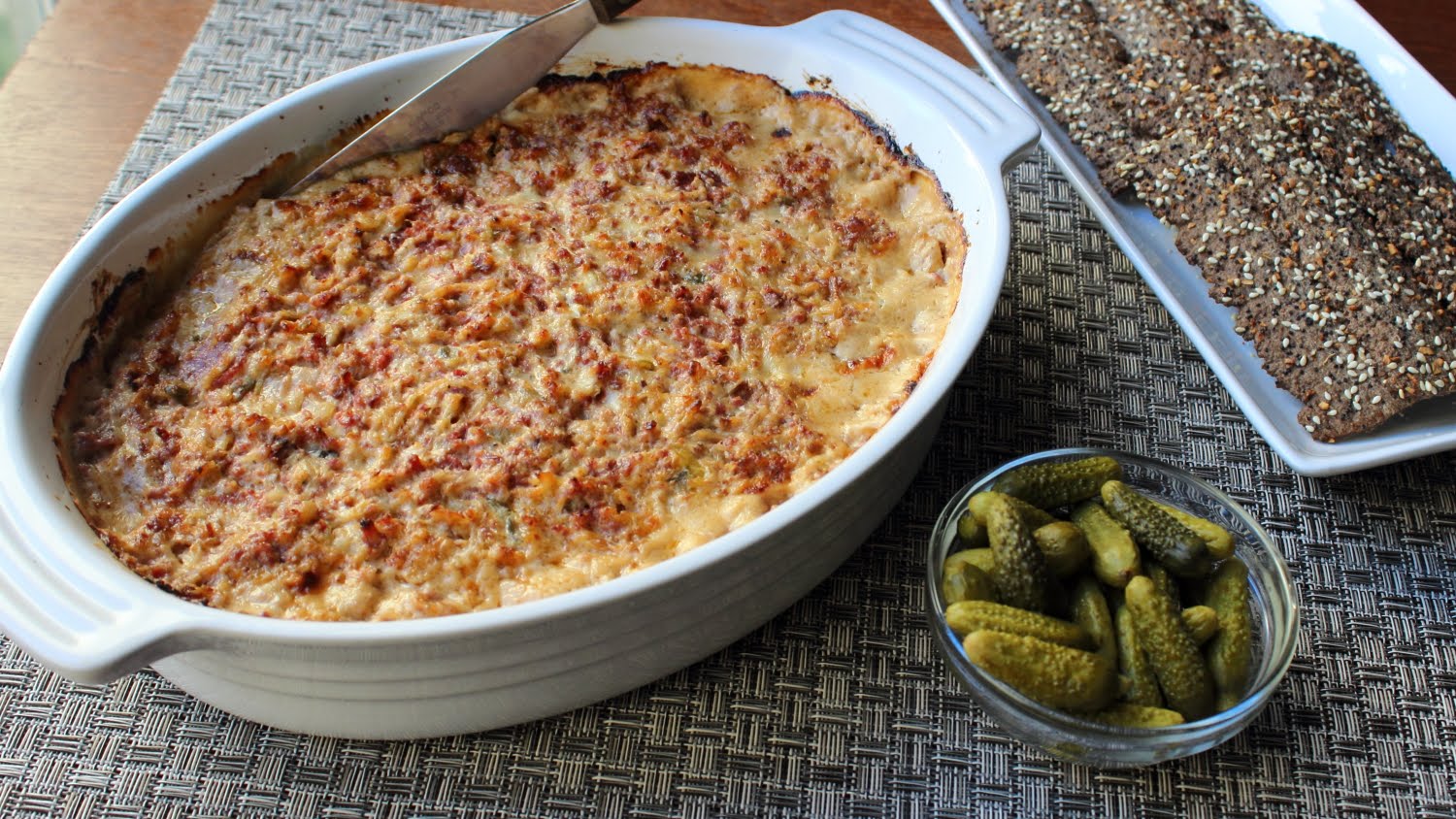 |
This Hot Baked Reuben Dip gives you everything you could want in a Reuben sandwich, and more!
First, you have the  classic ingredients of corned beef or pastrami, Swiss cheese, sauerkraut, mustard, ketchup and pickle relish.  Then you combine this deliciousness with cream cheese, mayonnaise and sour cream.  Bake this until it is bubbling and the cheese is melted…yum.  If you're deciding whether to use corned beef or pastrami, keep in mind that pastrami is more highly spiced with coriander and black pepper, which will make the dip more spicy too.  I might go with the corned beef the first time you try this.  And I would probably serve this crusty bread or lightly toasted pieces of pumpernickel or rye bread.
This delicious dip, served warm or at room temperature, is sure to be the hit of your party.  Enjoy!
Please see page two for list of ingredients.