Homemade Panera's Broccoli Cheese Soup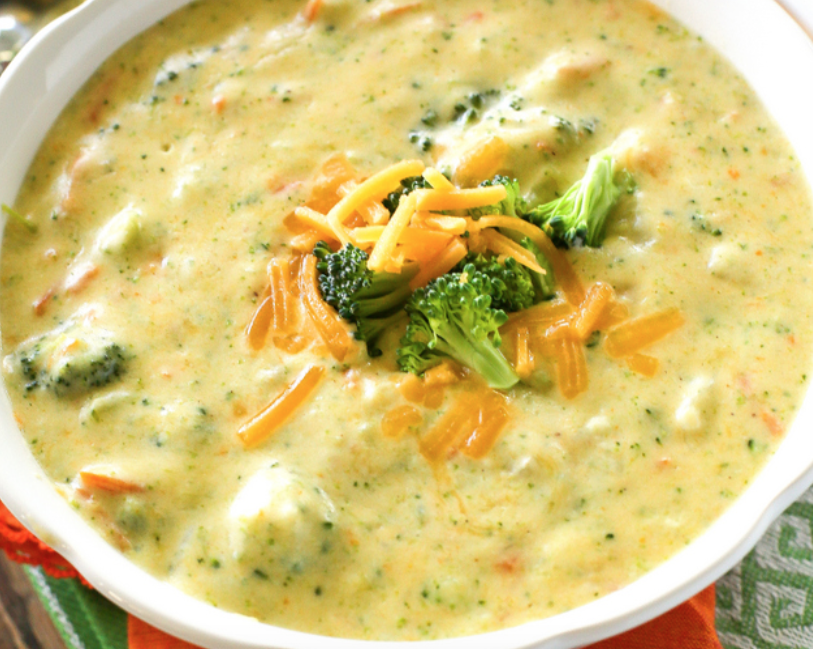 |
I just had some of Panera's delicious Broccoli Cheese Soup and I knew I had to find a homemade version for us.
I think this tastes exactly like the real deal and I hope you agree.  Filled with broccoli, lots of cheese, chicken stock, cream, butter and julienned carrots.  If you want to save yourself some time and sanity, you can usually find "matchstick" cut carrots in the produce section of most grocery stores.
When making a soup, I would also consider using frozen chopped broccoli florets.   Surprisingly, they are often fresher than what you find in the produce section of your grocery store.  The grocery store version has to be shipped and is sitting around waiting for you to buy, while the frozen is processed and frozen immediately.
Give this popular and yummy soup a try soon.  I hope you love it as much as I do.
HOMEMADE PANERA'S BROCCOLI CHEESE SOUP
Prep time            10 mins
Cook time           25 mins
Total time           35 mins
Serves:                  6 servings
Ingredients
1 tablespoon melted butter
1⁄2 medium chopped onion
1⁄4 cup melted butter
1⁄4 cup flour
2 cups half-and-half cream
2 cups chicken stock
1⁄2 lb fresh broccoli (about 3 cups), chopped into bite size pieces
1 cup carrot, julienned (can buy matchstick carrots in produce section)
1⁄4 teaspoon nutmeg
8 ounces grated sharp cheddar cheese (2 cups)
salt and pepper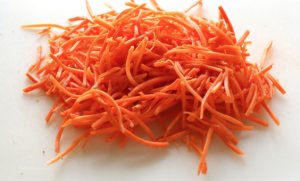 Instructions
Sauté onion in 1 tablespoon of butter. Set aside.
Cook the ¼ cup melted butter and flour using a whisk over medium heat for 2-3 minutes. Stir constantly and add the half & half.
Add the chicken stock and simmer for about 10 minutes.
Add the broccoli, carrots and reserved onions. Cook over low heat 20-25 minutes.
Add salt and pepper. You can leave the soup chunky or blend about 1 cup of the soup and stir it in for a smoother soup (that's what I did). Return to low heat and add the cheese.   Caution, if  your heat is too high your soup can get grainy. Stir in the nutmeg.
Note from yummytummyzone.com :  If you like a smooth soup, resist the temptation of  blending it all.  If you blend it all instead of about 1 cup, your soup will probably be too thick and greener from all the blended broccoli.
Serve with crusty bread.