Heavenly Homemade Coleslaw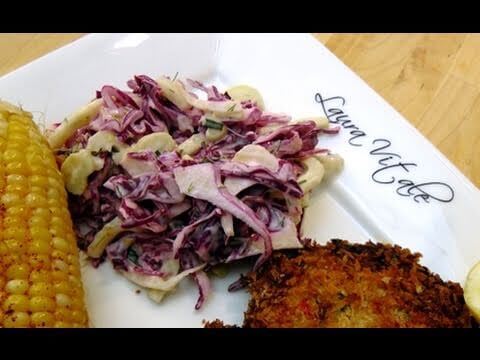 |
If you think Coleslaw has to be boring and dripping with mayonnaise, we have a pleasant surprise for you.
For starters, this refreshingly yummy coleslaw uses red cabbage and fennel.  It is flavorful and filled with wonderful seasonings and delicious taste.  Chef Laura Vitale pairs this with her oh so good crab cakes that I have also posted.
Try this with her amazing crab cakes or as a simple side at your next gathering.