Epic Crispy Fried Mozzarella Sticks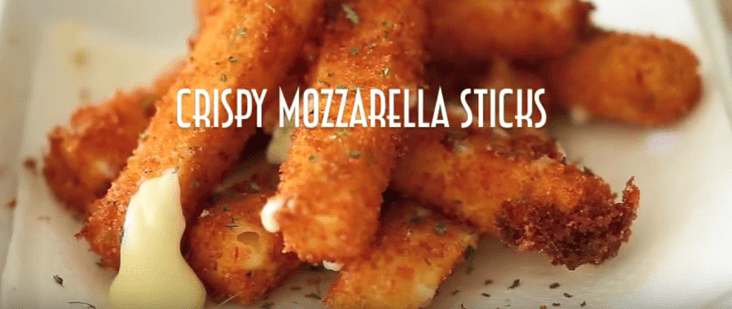 |
I want some of these Fried Mozzarella Sticks right now!
Don't they look amazing?  I have had fried mozzarella sticks before but these go beyond anything I have ever seen before.  Just look at all that gooey, rich, crisp deliciousness.  Byron Talbott has done it again. He is a great cook.
I can't wait to make these.  How about you?
Please see page two for the recipe ingredients.