Easy Homemade Cranberry Sauce With Maple Syrup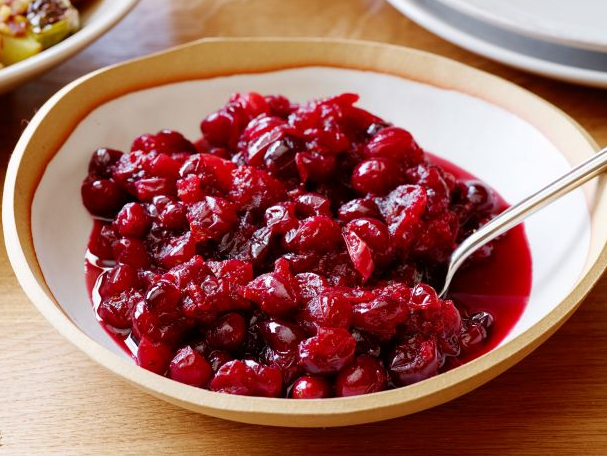 |
You know that this Cranberry Sauce with Maple Syrup is going to be better than any canned sauce you could find.
You want your Thanksgiving dinner to be outstanding, so why settle for the canned sauce when this delicious homemade version only takes 20 minutes to make?  I especially like that this recipe is using pure maple syrup as a sweetener instead of plain sugar.  Maple syrup will add so much more flavor rather than just acting as a sweetener.  Also, the orange juice and orange rind gives it a nice hint of citrus.
Make your Thanksgiving meal even more special with this flavorful Cranberry Sauce.
Cranberry Sauce
Total Time:          20 min
Prep:                        5 min
Cook:                      15 min
Ingredients
One 12-ounce bag fresh cranberries
1 cup cranberry juice
1 cup pure maple syrup
3 tablespoons orange juice
1 tablespoon grated orange rind
Makes 4 servings
Directions
Wash the bag of cranberries under cool water, and then throw them into a medium saucepan. Pour in the cranberry juice and maple syrup. Add the orange juice and orange rind (you could also do lemon rind and lemon juice – anything citrusy). Stir together and turn the heat on high until it reaches a boil and the berries begin to pop.Turn down the heat to medium-low and continue cooking over the lower heat until the juice is thick, about 10 minutes. Turn off the heat. Allow to cool, and then chill in the fridge until Thanksgiving dinner is ready. It should have a nice jelly-like consistency.