Crispy Cheesy Ravioli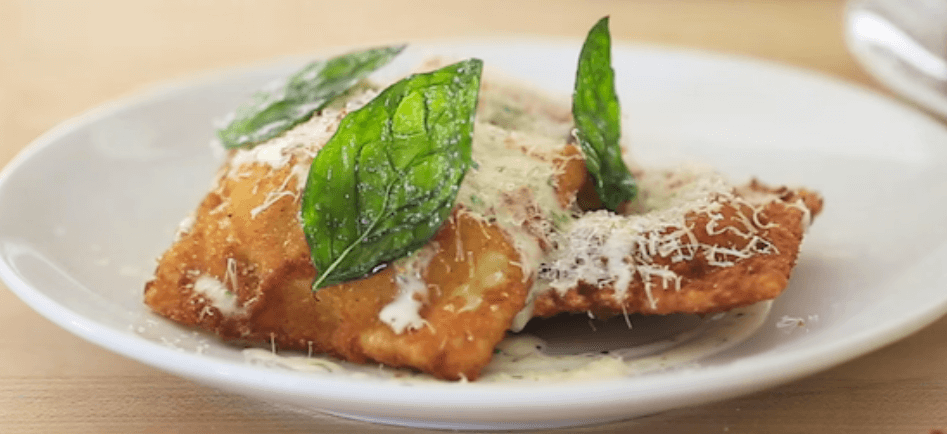 |
Who wouldn't love homemade Crispy Ravioli!
If you've been to my site before, you know that I am a total fan of the very talented chef, Byron Talbot.
And here is another one of his wonderful dishes.  This would make a totally delicious appetizer or entree.  The ravioli are filled with 3 cheeses; ricotta, Parmesan and mozzarella and beautifully seasoned with Italian parsley, basil and thyme.  What's not to love here!
He makes the pasta making process look easy and fun.
Why not make this a fun cooking project the whole family will enjoy!
Please watch the video to see how Byron puts this all together and see page two for ingredients and instructions.