Crispy Perfect Potato Pancakes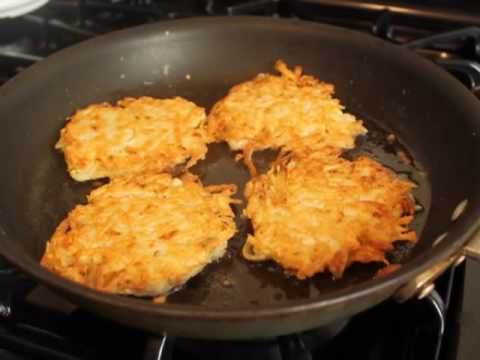 |
These tasty Potato Pancakes are crisp and crunchy on the outside and soft on the inside without being mushy.
Chef John shows us a few simple tricks like squeeze, squeeze and squeeze to make this the Perfect Potato Pancake recipe.    He also soaks the potatoes in water to get extra starch out,  which again will add to the flavor.  Who knew!
You can always serve these the traditional way with smoked salmon, sour cream and dill.  However, my favorite is with eggs and cinnamon applesauce.  This is a very versatile side dish for breakfast/brunch, lunch or dinner.
Make these for a pleasant surprise at your next family gathering.
See page two for all the details on this recipe.