Crispy Honey Walnut Shrimp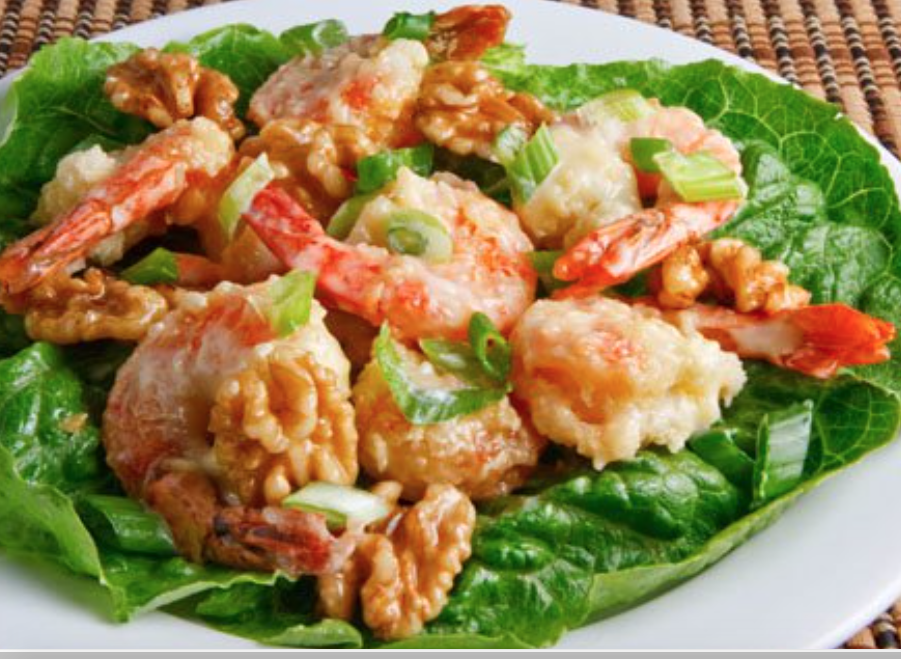 This Honey Walnut Shrimp tastes as good as it sounds.
I love shrimp and this deep fried version with candied walnuts is just what I was looking for.  It also has a delicious dipping sauce that includes lemon juice, mayonnaise, honey and sweetened condensed milk.  That combination may sound a bit unusual, but is surprisingly tasty.
Delight your family and friends with this recipe on a special occasion.  Enjoy!
Honey Walnut Shrimp
Servings: 4
Ingredients
1/2 cup water
1/2 cup sugar
1/2 cup walnut halves
oil for frying
1 pound shrimp (peeled and deviened)
1 egg white
1/2 cup corn starch
3 tablespoons mayonnaise
1 tablespoon honey
1/2 tablespoon sweetened condensed milk
1 tablespoon lemon juice
Directions
Bring the water to a boil and stir in the sugar.
When the sugar water turns golden add the walnuts and boil for 2 minutes.
Strain the walnuts and set them on parchment paper to cool.
Heat the oil in a pan.
Dip the shrimp into the egg and then into the corn starch.
Fry the shrimp in the oil until golden brown
Mix the mayonnaise, honey, sweetened condensed milk and lemon juice in a bowl.
Add the shrimp and toss to coat.
Serve the shrimp garnished with the walnuts.