Crispy Honey Lemon Ginger Chicken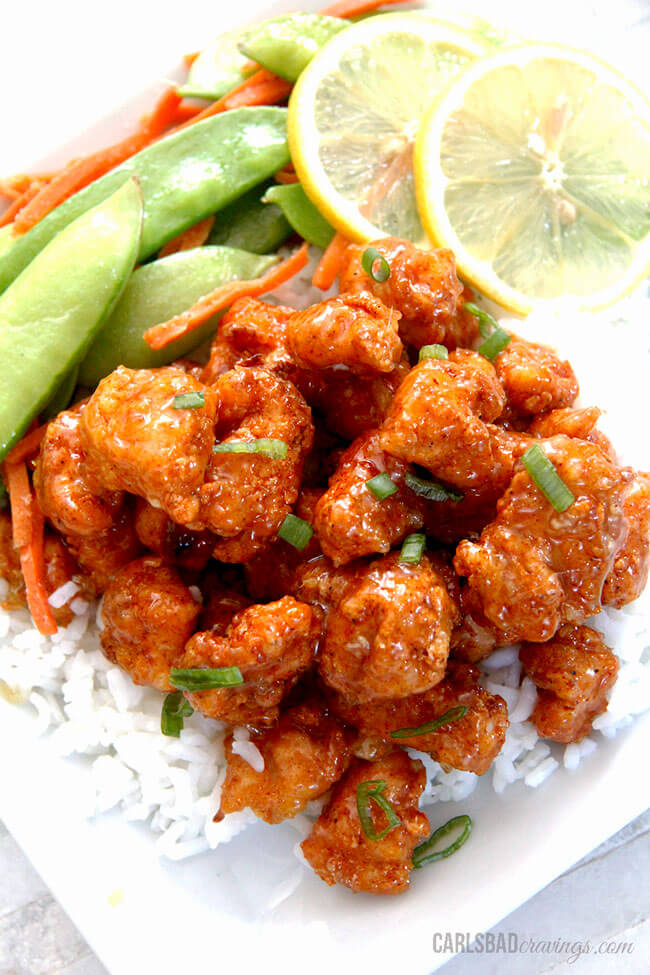 |
This Crispy Sticky Honey Lemon Chicken tastes even better than it looks.
Don't be intimated by the long list of ingredients.   It is so worth it!  Once assembled you can get this done within an hour.  And then get to enjoy this amazingly delicious, succulent dish with friends and family.
You've got to try this recipe.  You can thank me later.
Please see page two for all the recipe details.