Crisp And Savory Shrimp Toast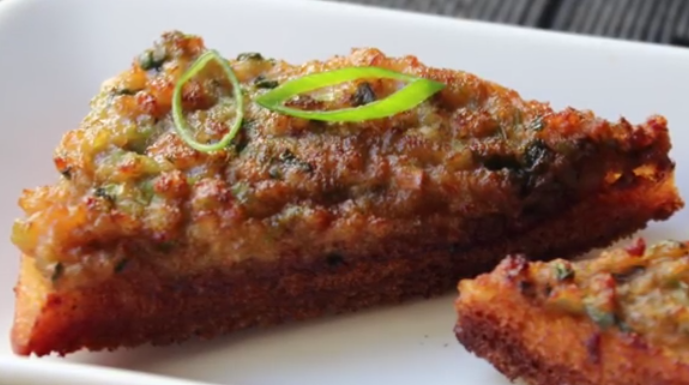 |
Surprise everyone with this little known and deliciously addictive Shrimp Toast appetizer.
This is an easy recipe.  Simply add shrimp, water chestnuts, garlic, sesame oil and other great tastes to your food processor and make it into a paste.  You spread on lightly toasted bread and fry on both sides.
As Chef John mentions, you want to serve these warm not cold.  Serve them right away or keep warm in your oven for a few minutes before serving.  Be sure to watch the video for detailed instructions.
Serve these to your guests and watch them become a party favorite!
Please see page two for ingredients.