Crazy Good Carrot Cake Pancakes with Cream Cheese Frosting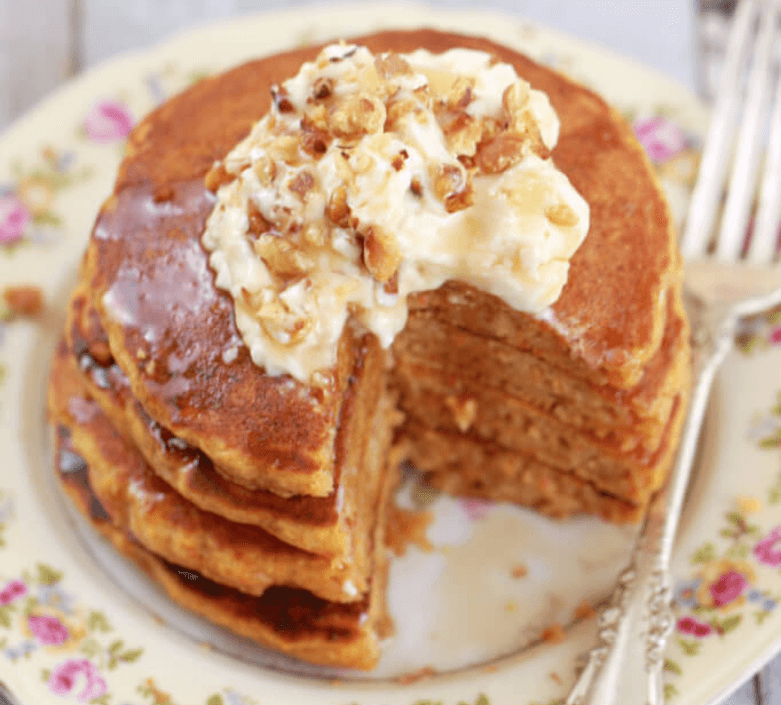 |
Celebrate with these moist and soft Carrot Cake Pancakes with Cream Cheese Frosting.
Whether you are making these pancakes for a special occasion or a weekend treat, they are sure to be a huge hit.
Jemma Stafford is a gifted baker.  In her video, she gives some great tips on making delicious, thick and fluffy pancakes.  At one time, she ran a breakfast catering business in San Francisco and her customers loved everything she made.  I am mentioning this because you are truly learning from an expert.
Watch the video and see how easily these yummy pancakes come together…and then make them!
Please see page two for ingredients and instructions.