Comforting Chicken Piccata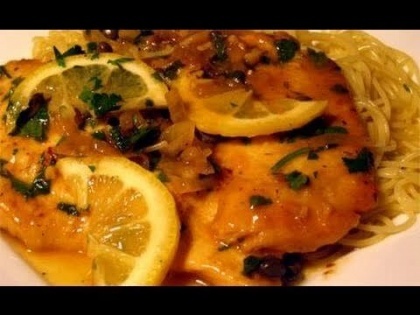 |
This is a Classic Italian Chicken Piccata with a warm smooth sauce.
I would probably serve this with pasta or mashed potatoes and let it soak up the yummy sauce.  As you will see, it makes a beautiful presentation.  Once you get all your ingredients together, it comes together quickly.
Don't wait for a special occasion to serve this delicious dish.   Let it become one of your family's favorites now.