Cold Shrimp & Pasta Shells Salad Is Another Winner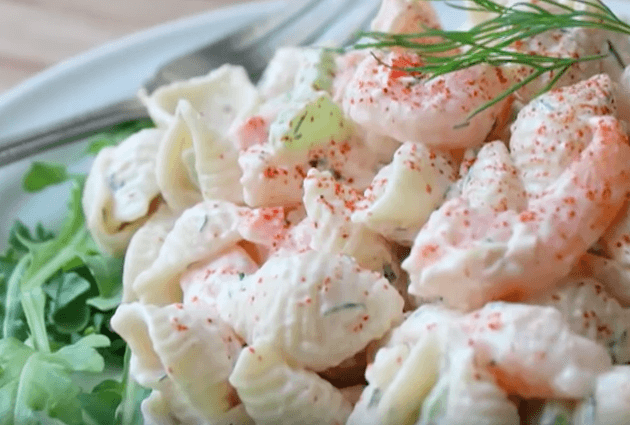 We know that thousands of you loved the macaroni salad we shared, well here's an equally delicious Shrimp and Pasta Salad for all you shrimp lovers out there!
The dill and lemon combine to make this salad sensational.  The choice of shell pasta in this salad is another great idea because it helps capture some of that yummy dressing inside of the shell rather than just leaving it on the outside.
You've got to try this one!  I've included Chef John's recipe on the next page, but be sure to watch the video too for important details.