Cheeseburger Burritos – Best of Both Worlds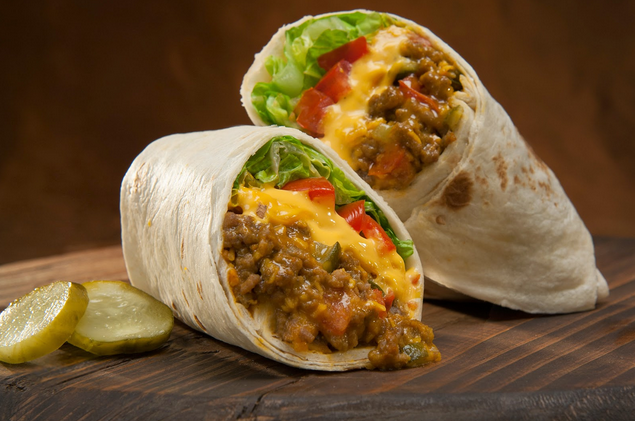 |
Love Cheeseburgers and Burritos?
Well, now you can have all the goodness of both rolled into one.  All the deliciousness of ground beef, cheese, pickles, tomatoes, ketchup and mustard. I would definitely add the extra cheese, tomatoes and lettuce as the recipe suggests.  Besides adding to the taste, it makes it look great too.
Save money and make you own easy, fast food at home.  Enjoy!
CHEESEBURGER BURRITOS RECIPE
Servings :  6
 Prep Time : 10 minutes
Cook Time : 10 minutes
1-1/2 lbs. ground beef
1/2 cup FRENCH'S® Mustard (any flavor) or your brand of choice
1/2 cup FRENCH'S™ Tomato Ketchup or your brand of choice
1/2 cup dill pickle relish or chopped dill pickle
1 cup chopped tomato
1 cup shredded cheddar cheese
6 (10-inch) flour tortillas
Brown ground beef in large nonskillet; drain. Stir in Mustard, Ketchup and relish and bring to a boil over medium-high heat. Reduce heat to low and simmer 5 minutes.  Stir in tomato and cheese.
Divide mixture evenly among tortillas. Garnish with lettuce and additional tomato and cheese, if desired. Fold in ends and roll up tortillas.
Image by Paul Gelsobello Studio