Brace Yourself For Maple Bourbon Bacon Jam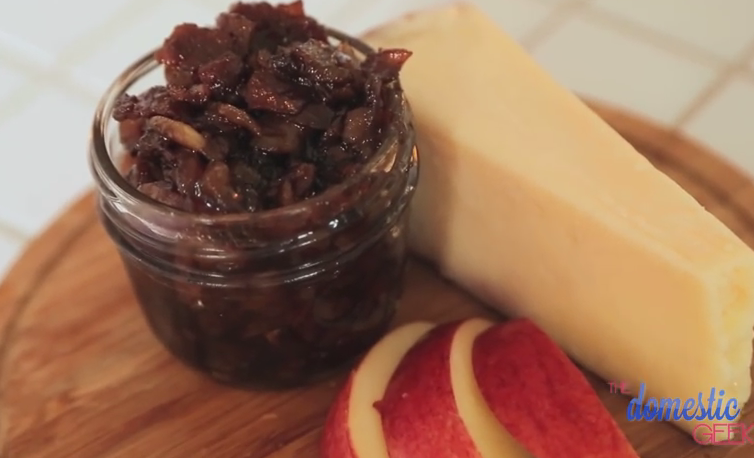 |
Yes, this is as amazing as it sounds…Maple Bourbon Bacon Jam.
This jam is simply delicious on burgers.  As a matter of fact, it is recommended that you try it on one of the BBQ burgers mentioned in another recent post.  And I am also confident that you will find other yummy ways to use this bacon jam.
This might also make a great gift for one of your bacon loving friends if you can bear to part with it.