Amazing Crab Cakes With A Secret Side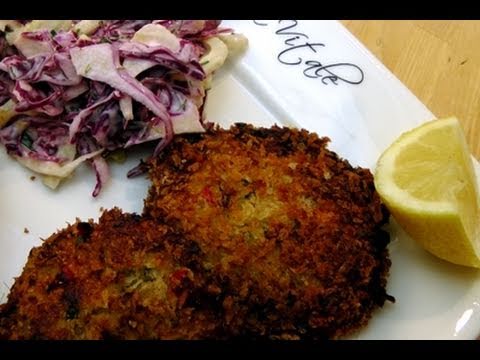 Incredibly delicious Crab Cakes loaded with crab instead of bread crumb fillers.
These crab cakes are big on flavor while still being easy to make.  Once you have all your ingredients lined up in front of you, you are ready to put this yummy dish together in a matter of minutes.  Laura also whips up some chili lime butter for the side that is baking in the oven.  She also mentions pairing this with a side dish of coleslaw that she has on a separate video.  Assuming you will want to try this too, I will find it and post that video too.
If you are looking for a memorable, yummy crab cake that you'll want to make again and again, you found it right here!