$250 Cookie Recipe, Really?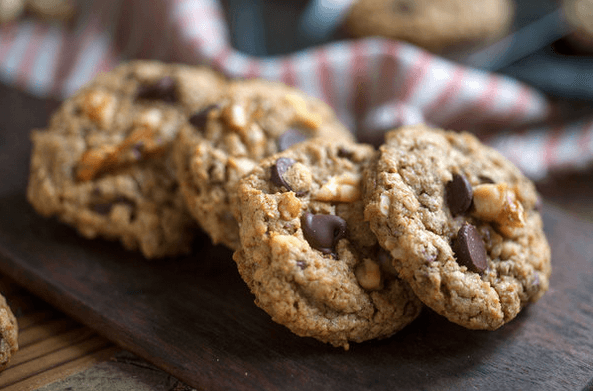 Have you heard the story of the $250.00 Cookie Recipe from Neiman Marcus?
As the story goes, a woman and her daughter were having lunch at the Neiman Marcus Cafe in Dallas.  They ordered the chocolate chip cookies for dessert.  They loved them so much, the woman asked for the recipe.  The waitress told her it was a secret recipe but that she could have it for $250.  The woman agreed and got the recipe.  When her credit card arrived in 30 days, she saw that she was charged $250. for the recipe, not the $2.50 that she had mistakenly thought it was.  As the story goes, she was denied a refund.  Upset by this, she decided she would give out the recipe for free to anyone who wanted it.
Neiman Marcus has denied that this happened and has since then come up with the following delicious recipe.  It is an oatmeal chocolate chip cookie with nuts and loads of chocolate in the form of chips and a grated chocolate bar.
Myth or not, this really is a great cookie.  Enjoy!
Ingredients
1

cup butter

1

cup dark brown sugar, packed

1

cup granulated sugar

2

eggs

1

teaspoon vanilla

2 ½

cups oatmeal

2

cups flour

½

teaspoon salt

1

teaspoon baking soda

1

teaspoon baking powder

12

ounces chocolate chips

1

4-ounce milk chocolate bar

1 ½

cups chopped nuts*
Preparation
Heat oven to 375 degrees.
Cream together butter and both sugars. Stir in eggs and vanilla.
Finely grind oatmeal in a blender or food processor. Combine the oatmeal, flour, salt, baking powder and soda in a medium bowl, and slowly add it to the wet ingredients. Beat just until combined. Grate chocolate bar using a microplane grater and add it, along with chocolate chips and nuts to the batter. Mix just to combine.
Drop by heaping tablespoonfuls, 2 inches apart, on a greased cookie sheet. Bake for 10 minutes.
*Yummy Tummy Zone Note:  The recipe doesn't indicate the type of nut to use, so just go with what you prefer.  Personally, I would probably use walnuts.
Image Source:   Peter DaSilva for The New York Times